We have to ask, "do you wanna see something really scary?" Fans of the 1983 movie "Twilight Zone" will remember that's what Dan Akroyd's character asks his travelling companion while driving down a dark desert highway. To not spoil it for those who have not seen the film, we won't tell you what happens, but we can assure you, you will jump in your seat or be extremely startled. Kind of like what might happen when you visit some of these hauntingly good locations near some of our favorite glamping spots.
Jerome Grand Hotel (Jerome, Arizona): Who wouldn't expect a hotel in a ghost town to be a bit more spirited than other hotels? Book a tiny house accommodation at Verde Valley RV Resort and find out what makes the Jerome Grand so spooky. One reason may be that in its former life, the structure was a hospital where more than 9000 people passed away. Have a drink in the bar or dine in the hotel's restaurant and see if you feel (or see) the spirits. Or better yet, take one of Jerome's famous haunted tours.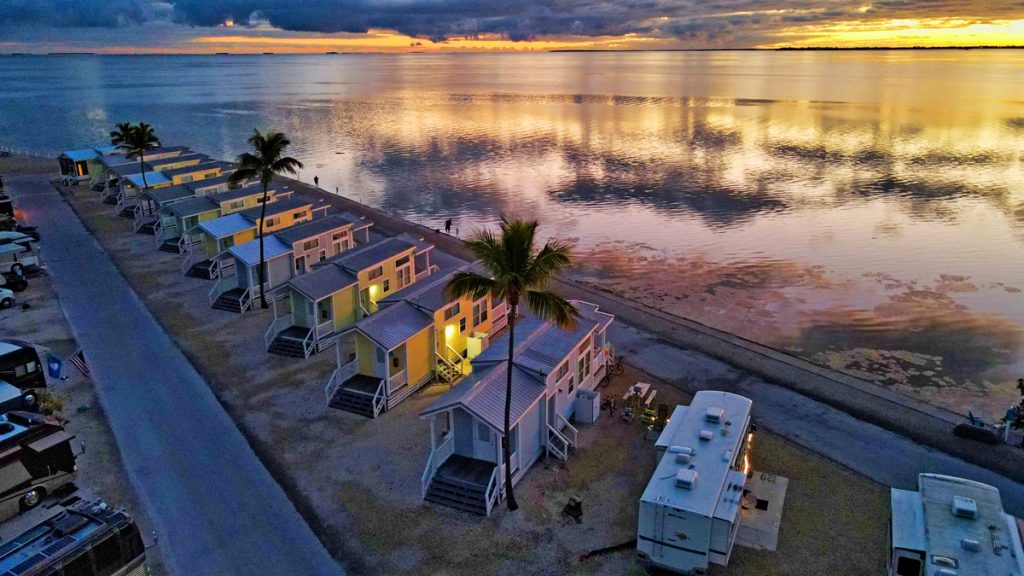 Fort East Martello Museum (Key West, FL): There's plenty of scary doll stories out there from Chuckie to Annabelle, but if you want to get up close and personal, visit the Fort East Martello Museum and take a look at a doll called Robert, who is apparently the main reason the museum is one of the most haunted locations in Florida. He looks harmless enough with his cute little sailor suit and pet dog, but visitors are urged to introduce themselves and ask his permission before they take a picture of him. If not, bad things may happen! Book a stay at one of our Florida Keys locations, Sunshine Key Tiny House Village or Fiesta Key, and say hi to Robert!
Gettysburg (Pennsylvania): Again, as a site of one of the bloodiest battles of the Civil War where more than 50,000 souls were lost it's not a surprise that the town of Gettysburg and the battlefield itself are super haunted. Some people have said the ghost of Robert E. Lee appears in pictures they have taken when visiting while others hear phantom sounds coming from the battlefield which include screams and cannon fire. There are all kinds of tours to take to see for yourself. Check out getyourguide.com/gettysburg-l32570. Spend a night or two glamping in Gettysburg and make a reservation at Drummer Boy or Gettysburg Farm and brave the nights in Gettysburg if you dare.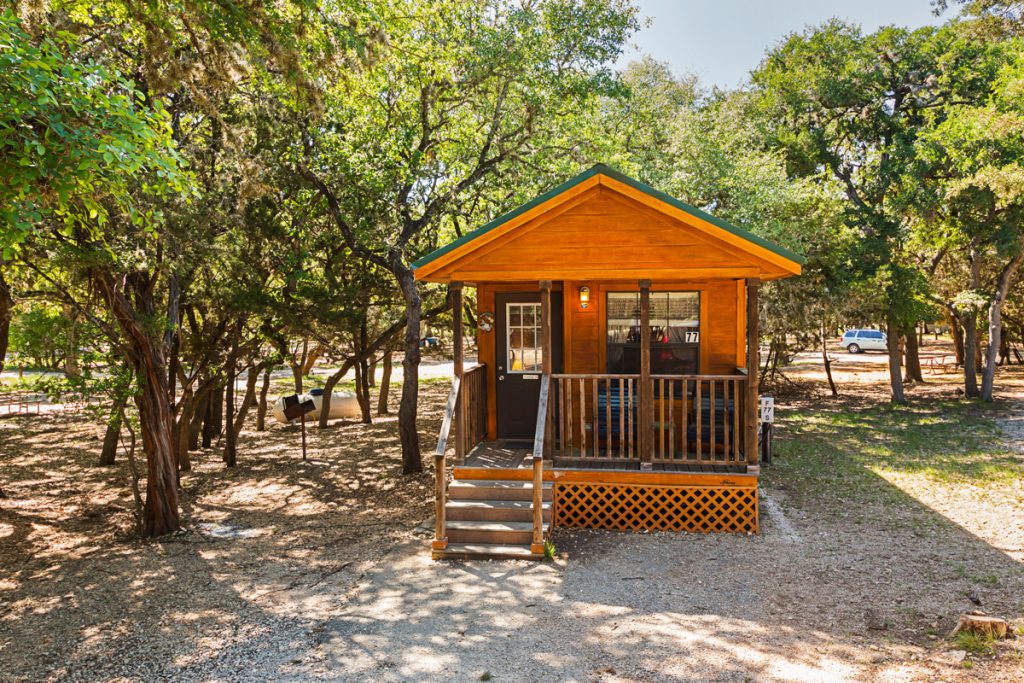 San Fernando Cathedral (San Antonio, TX): Swirling orbs, scary shadows and an apparition of a charging white stallion are some of the things visitors to this haunted Texas location have reported. Conde Nast Traveler named San Fernando Cathedral as one of the 30 Most Haunted Places in the U.S. in 2019. One woman reportedly followed a man who was part of her tour group who she said suddenly disappeared into thin air. Yikes! Book a cozy cabin at Medina Lake and take the 40-mile drive into San Antonio to check out the Cathedral. Watch out for charging horses!
Edgefield Hotel (Troutdale, OR): If you're looking for a great place to stay outside of Portland, we suggest you book a tiny house at Mt. Hood Tiny House Village in nearby Welches. Other options could include the Edgefield Hotel, but you might want to rethink that considering it's haunted! Opt for the comfort of your tiny house at Mt. Hood Village but check out the Edgefield if you wanna see something really scary. Guests have said to have felt hands on their shoulders, seen ghost children running the halls at night, and heard a woman yelling "get out." This place is so scary the developers did a "spirit cleansing" while rehabbing and developing the building that once served as a county poor house (thus the sadness and death associated with the structure).
Read More: