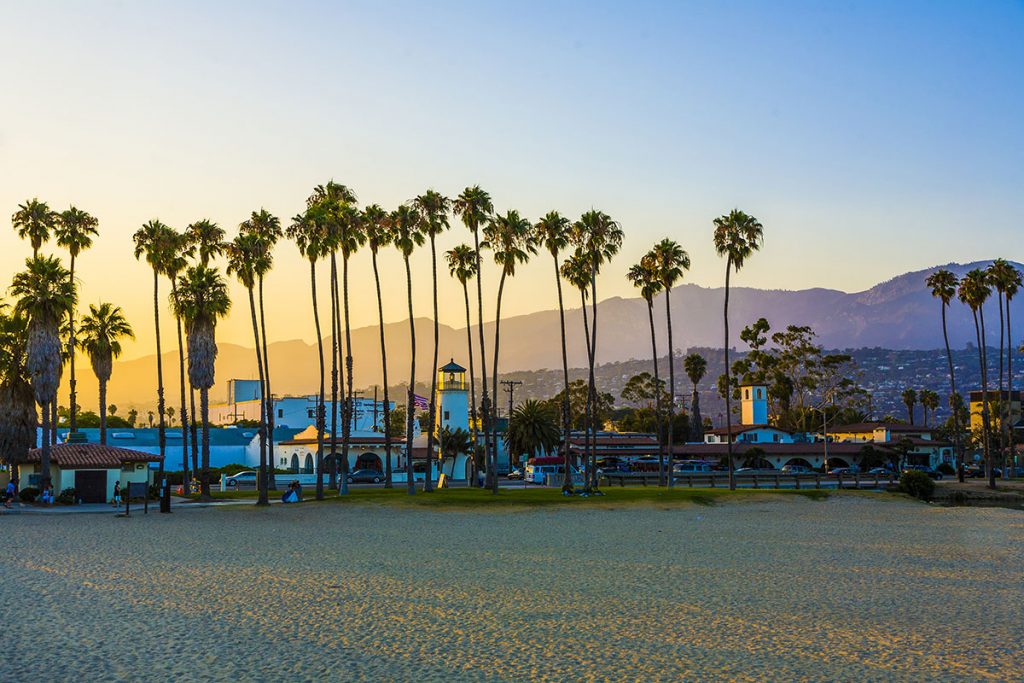 Santa Barbara, California, is rich in history – from the Chumash Indians who inhabited this coastal area more than 6,000 years ago, to the Spanish soldiers and missionaries who came in the 1700s, to the silent film industry that made Santa Barbara the hot spot for film production in the early 1900s. (Humble brag: many silent film stars frequented Rancho Oso, including Charlie Chaplin! Rancho Oso features teepees, safari tents, covered wagons, and cozy cabins.)
Today, Santa Barbara remains a hot spot – but now its about the beautiful landscape, the magnificent sunsets and all the great things to do here in the "American Riviera!" Here are just five don't miss things to do in SB:
Visit Chumash Painted Cave Historic Park: At this small park outside of Santa Barbara, visitors can view actual cave paintings created by the Chumash Indians thousands of years ago using a palette created from earth pigments including charcoal and limonite. Located inside a cave in the Santa Ynez Mountains, the drawings are protected by a grate so viewing may be during daylight hours.

Chumash Painted Cave Historic Park outside of Santa Barbara.

The Old Mission in Santa Barbara was founded in 1786 and is one of the longest, continuously operating missions in California. The church that currently stands is actually the fourth built here and was constructed between 1815 to 1820. Its classic Greco-Roman design is said to be taken from the style of the architect Vitruvius, whose Roman structures date to 27 BC. Several different tours of the Mission can be taken that include both self-guided and docent-guided – check out santabarbaramission.org for details.
Bask in the beauty of the gardens of Lotusland – a 37-acre estate of the late opera singer Madame Ganna Walska that contains 25 distinct gardens open to the public. The gardens were designed to always have something in bloom year-round, but if you're specifically interested in the lotuses, visit in July and August. LotusFest! 2020 is currently planned for June 28.

Water Garden at Lotusland

Does anyone remember the 2004 Oscar-nominated film Sideways about a guys' road trip to Santa Barbara wine country? If you're a fan of the film, or a just a fan of the wine, you can follow the itinerary of the film's main characters by downloading "Sideways-The Map" from santabarbara.com. Or, you can just choose to take one of many wine tours offered in Santa Barbara that include a Cupcake and Wine tour (our favorite!), a Wine and Bike Tour, or the Santa Ynez Valley Wine Tour. Visit www.winetours-santabarbara.com for all the fun details.

Wine tours are a popular choice across Santa Barbara vineyards, along with hiking trails along the Santa Ynez mountains.

Get Out and Hike: the weather is almost always accommodating for a lovely day hike in Santa Barbara and planetware.com has very nicely put together a quick list of 10 Top-Rated hikes (www.planetware.com/california/santa-barbara-hiking-trails-us-ca-72.htm) for some ideas. Inspiration Point, while rocky and steep, is considered a moderate hike, and hikers say is worth the view. If you want a glimpse of the harbor seals at the Carpinteria Seal Sanctuary, consider hiking the flat trail at the Carpinteria Bluffs Nature Preserve. A pup-friendly trail would be Rattlesnake Trail. Shaded, thanks to the oaks and sycamore trees, the trail provides great views and is also popular with birders!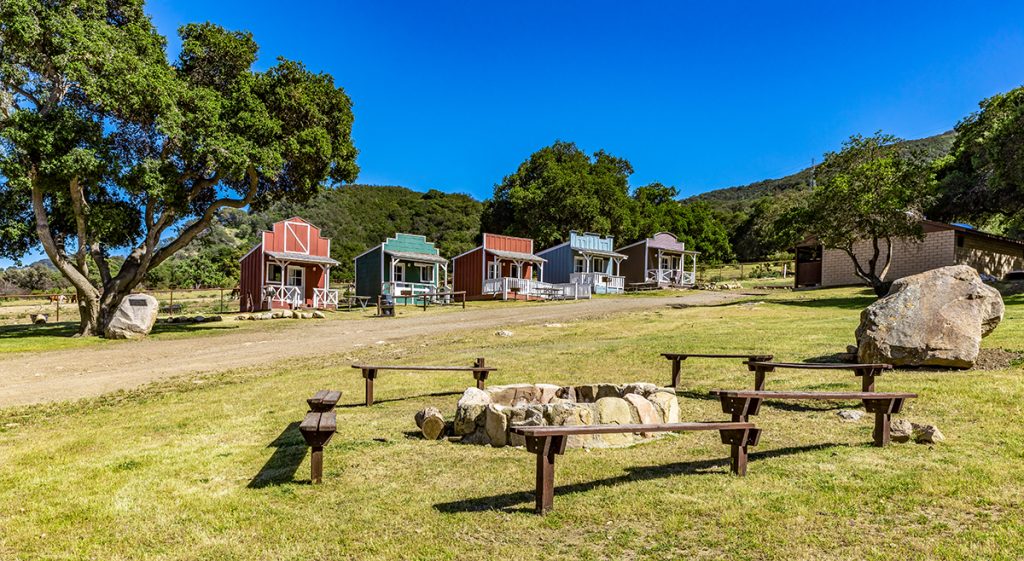 While working your way through this list of things to do in Santa Barbara, be sure to double up on fun by staying in a teepee, covered wagon, safari tent, or cozy cabin at Rancho Oso! You'll also have the opportunity to do some horseback riding, right onsite.