Lake Tahoe is an all-seasons destination thanks to the lovely lake and Sierra Nevada mountain range. Each season brings its own special touch to the area and summer is no exception. If Lake Tahoe is your summer getaway of choice, five things to consider are included here. First item to check off, however, is your glamping accommodations. Reserve a cabin or cottage at Tahoe Valley Campground and check out our ideas as well as many more things to do at visitinglaketahoe.com.
1. Lake Tahoe Shakespeare Festival: There's more than just performances of Shakespeare to be found here. And yes, while July and August do offer regular performances of the Bard's classic, "Much Ado About Nothing," there's also performances of "Mama Mia," a variety of musical events featuring the Reno Philharmonic, Shakespeare for kids, and even a performance of the classic ballet, "Swan Lake" by the Sierra Nevada Ballet. This is a gorgeous outdoor venue where you're surrounded by towering pines and mountain views. Food and drink are also available. Visit laketahoeshakespeare.com for info.
2. Most Beautiful Drive in America: Download the brochure from visitinglaketahoe.com and check out the mapped drive that guides you to the most scenic, historic and not-to-missed places in Lake Tahoe. Spots include Spooner Lake, which is great for fishing; Emerald Bay Lookout, one of the most photographed places and also provides a trail to Vikingsholm, Lake Tahoe's hidden castle; and Squaw Valley, the site of the 1960 Winter Olympics.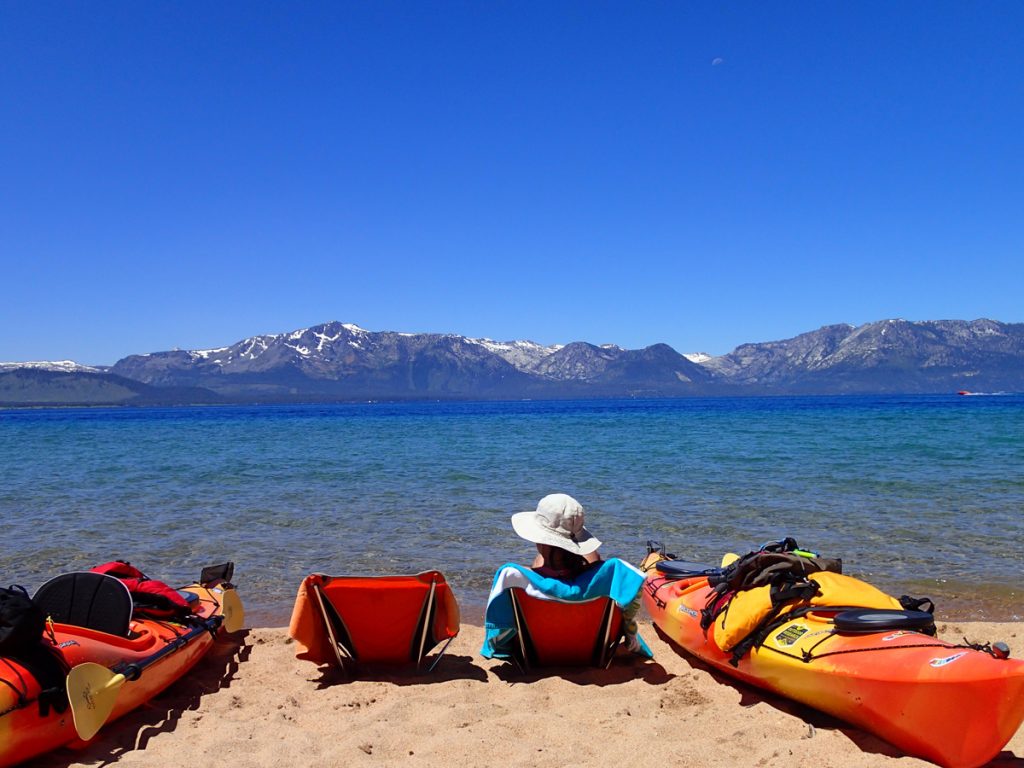 3. Truckee: Truckee is an historic logging town less than 30 miles from Lake Tahoe. The Truckee River Trail is great for strolling, hiking, and biking with great views of wildflowers along the water. Floating and whitewater rafting expeditions can be found in Truckee (check out truckeeriverrafting.com or gowhitewater.com) and West End Beach, located on the Donner River, is a great place for kayak or paddleboard rentals or simply soaking up the sun on the 12-acre beach. Museums include the Truckee Railroad Museum and the museum at the Donner Memorial State Park. Downtown Truckee offers restaurants, shops, and craft brew and wine options. BTW – Truckee derives from the Piaute Indian word "trokay" which means "everything is alright."
4. The Potholes: Check this out for an unusual way to take a dip in the water when visiting the Lake Tahoe area. Thanks to the way the Silver Fork of the American River flows and the granite fields found here, the water drops off and creates swimming pools, or holes. Experience them from atop a granite boulder perch or dip in and enjoy the cool waters. To find the potholes, you need to hike a bit but they are worth it. Visit aboutlaketahoe.com/hiking/potholes to learn more about them and to find directions.
5. Fun with Food and Drink: Tahoe Tastings (tahoetastings.com) offers a completely different kind of wine tasting experience with cruises around Lake Tahoe while tasting wines from area wineries. Several foodie tours are available (tahoefoodietour.com) while top restaurants include Zephyr Cove Restaurant and Chambers Landing Bar and Grill, which is the oldest bar on the water in Lake Tahoe and offers food and drink, including the famous Chambers Punch.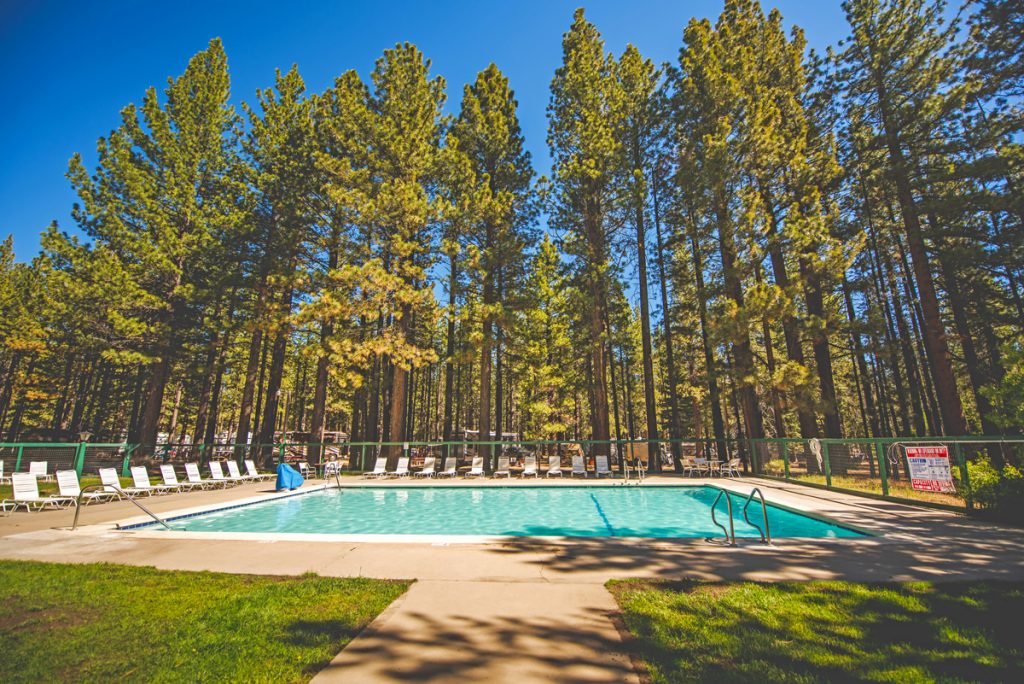 Read More: