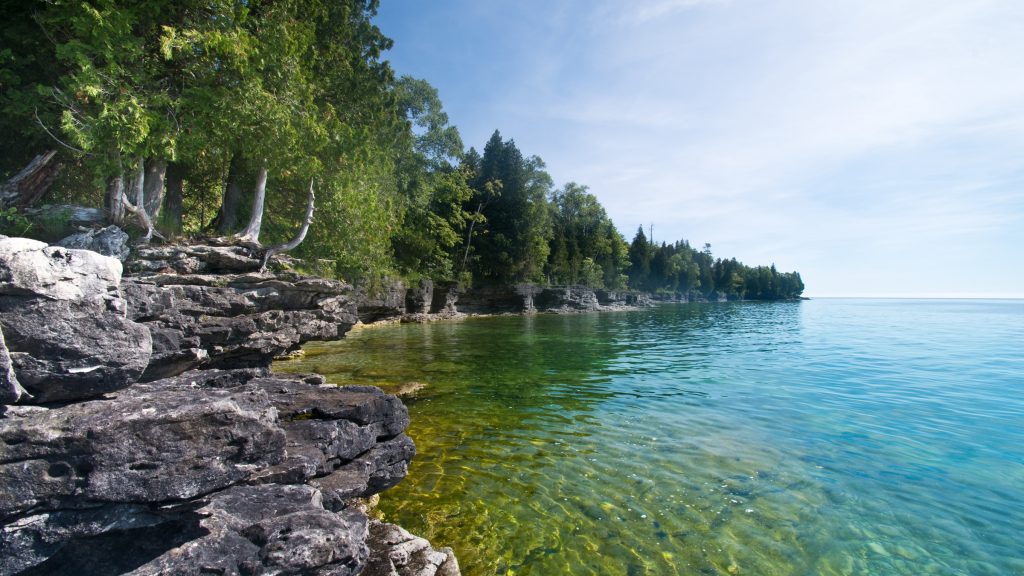 The perfect mix for summer fun in the sun is some glamping with a side of water! And when we say water we mean the rivers, lakes, and oceans just waiting for you to enjoy near your favorite glamping spot. Here's a water-based itinerary to keep in mind:
Wisconsin Water: Like its northern neighbor, Minnesota, Wisconsin has plenty of lakes and waterways to explore via canoe and kayak as well as for fishing fun. A few glamping options include Tranquil Timbers in Door County. Up here on this beautiful Wisconsin peninsula, you're surrounded by the waters of Lake Michigan and Green Bay. There are also several lakes in Door County including Kangaroo Lake in Baileys Harbor and Little Lake (named because it is the smallest) on Washington Island. Rent a cabin, cottage or yurt at Tranquil Timbers and explore the waters of Door County. Another fun Badger State glamping location with a lakeside location is Neshonoc Lakeside. Located on one of Wisconsin's best fishing lakes for walleye, bass, northern pike, and perch, there are several glamping cabin rentals available here if you're angling to fish this summer! And, you can't forget the waterpark variety found in the Wisconsin Dells, aptly considered the water park capital of the world. The Tiny House Container Village at Yukon Trails is about 10 minutes from the action, and are a great choice for a unique and sustainable Dells getaway!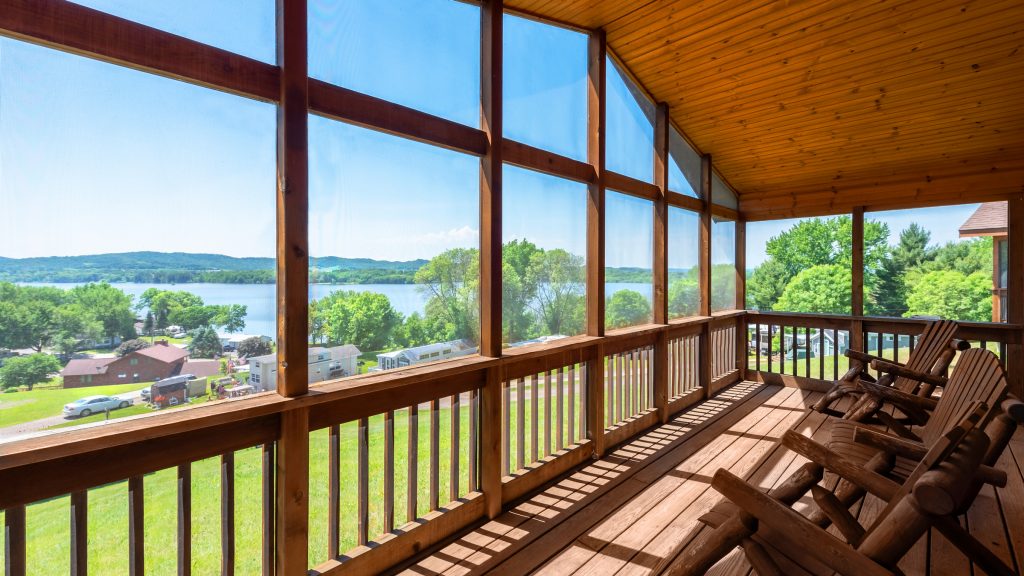 Oceanside: If you're wanting to spend your summer glamping oceanside, there are several options to choose from. The waters of the Atlantic can be easily accessed with a visit to our East Coast locations including Mt. Desert Narrows and Narrows Too (rent a glamping cabin at these great Bar Harbor spots); with a tiny house rental at Tuxbury Pond Tiny House Village in New Hampshire; and the idyllic resort towns of Cape Cod (check out the cottage rentals at Gateway to Cape Cod). Heading south for warmer Atlantic waters? Check out the Florida glamping cabin rentals at Miami Everglades and Sunshine Key Tiny House Village in Big Pine Key. Pacific Coast options include Oregon's Pacific City or Seaside (rentals include glamping cabins and cottages), where the beach is just steps from the campground.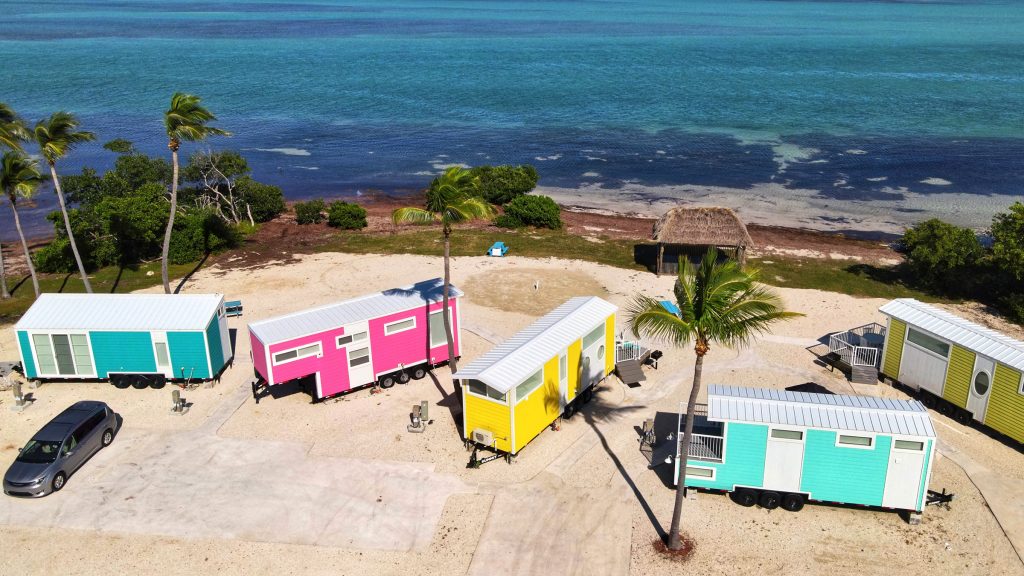 Running the Rivers: Can we really divide people into ocean, lake, and river people? If you feel more in tune with rivers, then consider these glamping locations, including the one where a river literally runs through it. That one is California's Ponderosa, which has the South Fork of the American river running through it. A great place for rafting, tubing, and canoeing with great glamping cabin rentals. Head to Bend, Oregon to explore all the Little Deschutes River has to offer. Rent a glamping cabin, cottage, or yurt at Bend-Sunriver and paddle, tube, or canoe the scenic waterway and enjoy the view.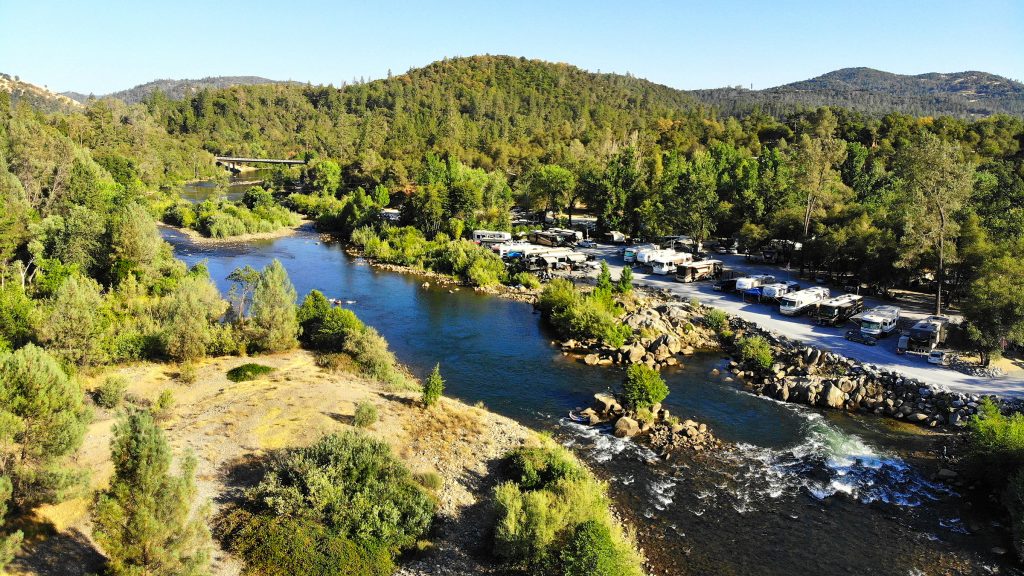 Lake Life: When you glamp with Petite Retreats, living the lake life while glamping is one sure thing. Countless glamping locations are located lakeside. So, if your mantra for your next glamping trip is "Sorry can't. Lake. Bye." then we have some choices for you. Lake Minden, located in California's Sacramento Valley, has a 41-acre private lake onsite that is perfect for boating or fishing for catfish or largemouth bass. Lake life in the foothills of the Sierras? Texas has lake offerings too including Lake Conroe with its 22,000-acre lake world-famous for fishing and great glamping cabin rentals. Speaking of rentals, paddle boats, kayaks and canoes are also available for rent. Alabama's Hidden Cove sits on Smith Lake known for its crystal clear waters and great fishing. Rent a glamping cottage or cabin and see for yourself.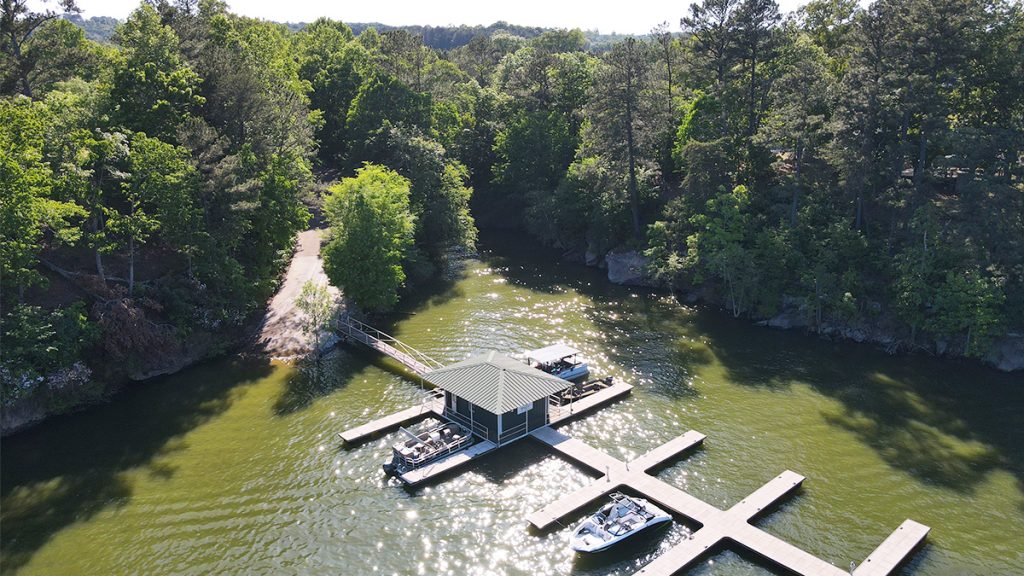 So much water, so little time! Check out petiteretreats.com and see what body of water can be found at your favorite glamping location.
Read More: