Big summer vacations are looking a little different this year. Summer has typically been the time when big trips to Europe and other countries are planned, thanks in part to long school vacations and cooperating weather. Graduates head off for one last trip before starting the 9-5 grind and many honeymooners make plans for a trip abroad after a June wedding, which is a popular month for marriages.
However, for most of us, trips abroad are definitely off the table this summer but that doesn't mean you can't experience the different cultures offered in a trip to a foreign country. We found a few places right here in the US that will provide you the opportunity to enjoy a bit of Europe while never leaving the country!
Solvang, California:
The solvangusa.com website describes this California town as "A little slice of Denmark in Southern California." Solvang, which means "sunny field" in Danish, was founded by three Danish immigrants in 1911, after purchasing 9000 acres of land in the Santa Ynez Valley. The town features Danish-style architecture, four wooden windmills and even has a replica of Copenhagen's famed The Little Mermaid statue. The Elverhoj Museum of History and Art is a great place to learn the history of the town. Visit one of the authentic Danish bakeries and sample some aebleskiver, a sweet Danish pastry akin to a doughnut hole. Plan to stay at Rancho Oso RV & Camping Resort, which is about 45 minutes from Solvang, and book one of our unique accomodations choosing from cabins, cottages, a tipi, or covered wagon.
St. Augustine, Florida:
Not only is historic St. Augustine the oldest city in America, dating to the mid-1500s, but it might also give you the feeling that you're in Spain. Founded by a Spanish expedition, the Spanish influence on the town remains with the town's grand plaza, the narrow streets and the Castillo de San Marcos, the oldest masonry fort in the US. Don't miss Ponce de Leon's Fountain of Youth Archaeological Park, a 15-acre waterfront park on the site where it is said the city was orignally founded. Make sure you sample some Minorcan Clam Chowder while here – it's a specialty of St. Augustine featuring the datil chile pepper said to have been brought over from Minorca, an island off Spain. Book a stay at a colorful cottage at Tropical Palms Resort in Kissimmee and you're just 2 hours from historic St. Augustine.
West, Texas:
Plan a cozy cabin stay at at Bay Landing RV Campground in Bridgeport, Texas, and then plan a day to drive the "Kolache Trail." The what, you say? The Kolache Trail is actually quite long, stretching from West, Texas, which is about an hour and a half from the campground to Shulenberg, which is a good four and a half hours away. The trail hits some of the best Czech bakeries that serve up these tasty pastries with all kinds of fillings – poppyseed, apricot, prune, and more. If you don't want to make the whole drive, definitely plan a day trip to West, Texas, which is recognized as the Czech Heritage Capital of Texas. There are plenty of bakeries, restaurants, and shops that pay homage to the Czech heritage here.
New Glarus, Wisconsin: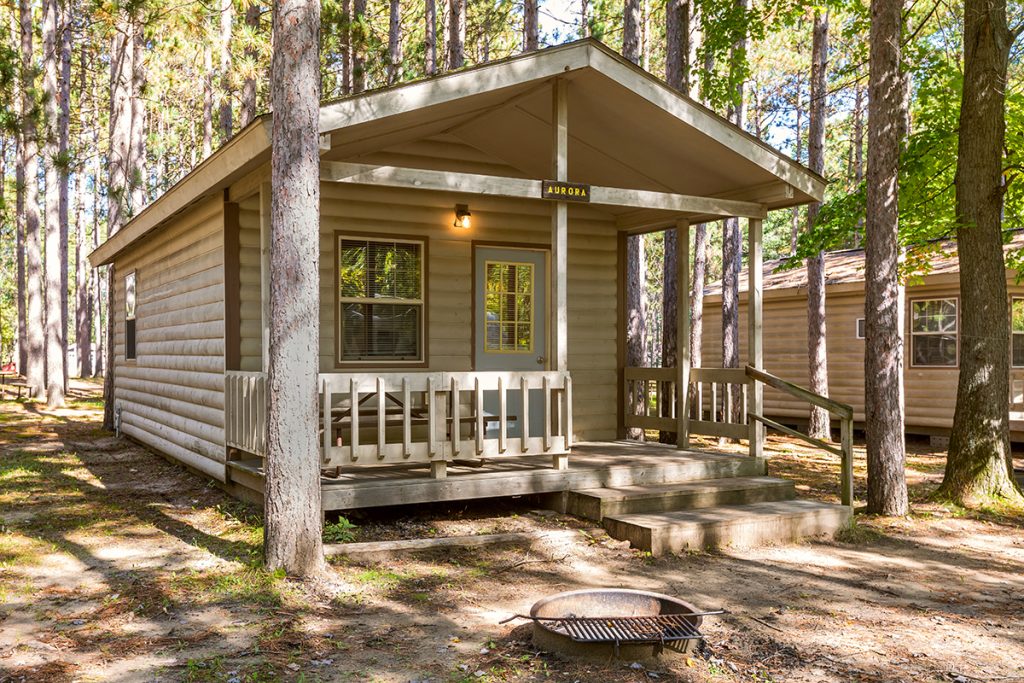 In 1845, representatives of the Emigration Society of Canton Glarus, Switzerland, were to sent to find land in America's midwest. The result of their efforts was an establishment on more than 1200 acres of land in Wisconsin's Green County, which became "New Glarus." More Swiss settlers followed and the communtiy remains today true to its Swiss heritage. Swiss-style architecture set among the rolling hills of the area will have you feeling you're really in the Alps. Specialty shops, a brewery, and eateries serving authentic Swiss cuisine add to the charm of this little town. Nearby New Glarus Woods State Park is great for biking and hiking. Spend the day in New Glarus and then spend the night at Yukon Trails RV & Camping Resort, in Lyndon Station, which is approximately 75 miles away.