The Tiny House Movement is taking the glamping community by storm. Bigger is definitely not better in this case, because these unique accommodations are even being bought and used as family homes. These tiny home owners and glampers are living in about 200 square feet, and they are lavishing in the mini–minimalistic lifestyle. Skeptics may wonder why and how people would choose to be confined in that small of a space all the time. As interesting as the concept may sound to those "bigger is better" believers, inhabitants of the homes fall in love with the experience. The hype for tiny homes is real and verifiable not only for how cute they are, but for benefits they have not only for your health but also the environment.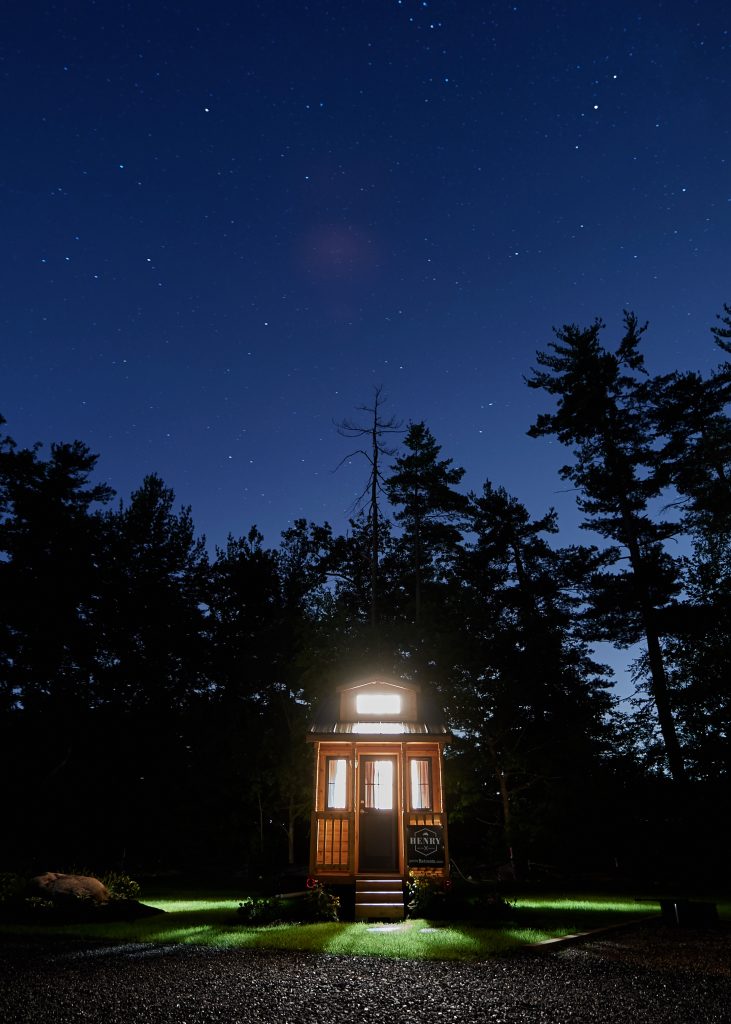 Size isn't everything – 
Surprisingly, some of these tiny houses can easily sleep 5 people. Fully equipped with a kitchen and full bathroom, many tiny houses also have an upstairs loft area. So, if you think you and your glamping companions will be constantly stepping on each other toes, think again. You and your four favorite friends will be housed quite comfortably, and you'll have entertaining photos to prove it.  
They push you to spend more time outdoors – 
Although the sleeping and general living accommodations are available in a small footprint, spending all of your days inside is no way to live, regardless of square footage. Nonetheless, tiny home living pushes guests to want to be outside more, ultimately expanding their living space. More time being spent outside is related to better mental health, which might be why tiny house residents enjoy the experience so much! You are truly living with the environment in a tiny house. 
A friend to the environment –
Tiny homes are environmentally beneficial. For one, they're typically made from wood and mostly recycled material, and use much less energy and building material compared to a normal sized house. Additionally, the average house uses approximately 30,000 pounds of CO2 a year, while tiny homes use an average of 2,000. Less electricity use and less land space, the environmental impact, or lack thereof, is just one of many reasons vacationing tiny is an attractive choice. A smaller house ultimately brings a smaller carbon footprint, and we're talking tiny. 
Staying put is so last year –
Tiny homes can also act like RVs! If you have a vehicle that can pull and RV, it can tow a road ready tiny home, and some builders (such as Tumbleweed Tiny House Company) ensure their tinies are RVIA certified. The camping world is surely your oyster as you can still be a nomad family on the go, even though you are still technically living in a house. There's no way to feel confined in a tiny home if you can live in it literally anywhere you choose. Tired of the warm southern weather? Just move north! You will never exhaust a location living the tiny life.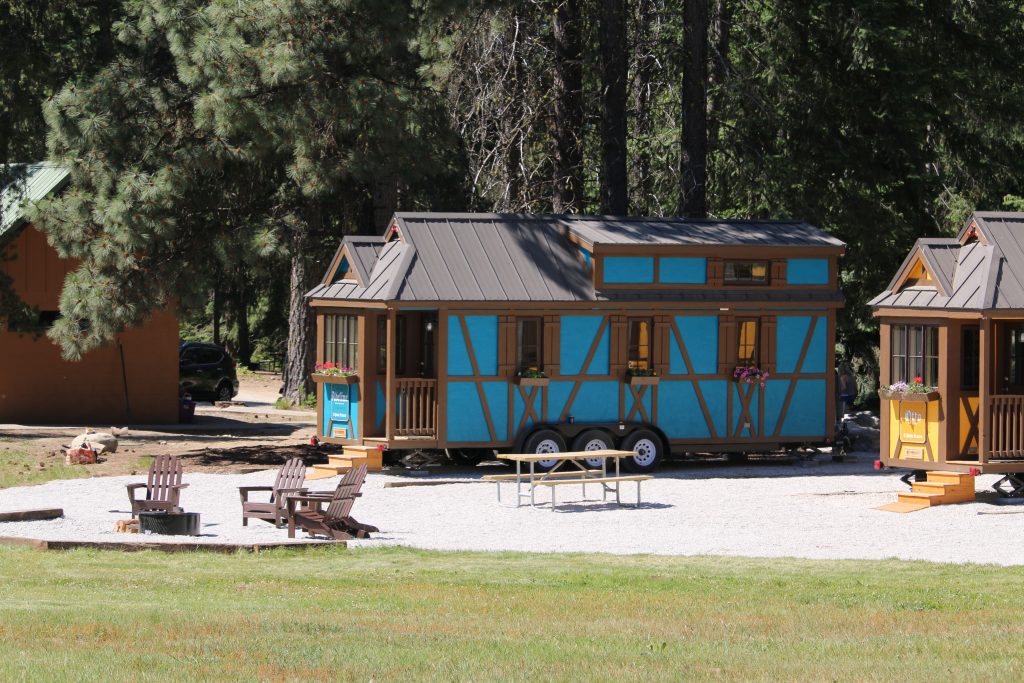 You can give the tiny house life a try by visiting any of our tiny house villages!