Nothing better than a getaway when the getaway gets you gone but doesn't involve numerous "travel" days, long lines, and a big hit to the budget. De-stressing, reconnecting, and recharging are important to a happy and healthy life. Here are a few quick getaways that will hopefully have you happy and stress-free by the time you head home.
LA to Palm Springs: Of course, Los Angeles has plenty of sunshine and beautiful beaches, but if it's your homebase, a little road trip out of the city is guaranteed to ease stress and help you reconnect to the beauty that is California. Book a colorful cottage at Palm Springs and get ready to unwind. Palm Springs is a great place to reconnect with nature thanks to the proximity to Joshua Tree National Park, an ancient desert which is known for having multiple energy vortices. Hike this magical desert landscape which is loaded with spring wildflowers in April and May. Do you enjoy the feeling of wind in your hair? If so, then plan a windmill tour where you can enjoy a self-guided driving tour through a California wind farm (windmilltours.com). If your astrological element is water, then a hike through Tahquitz Canyon to see the waterfall should be on the agenda. For details on this 1.7-mile loop check out tahquitzcanyon.com. This healing vibes getaway is about an hour and a half drive from Los Angeles.
Phoenix to Sedona: Just under two hours from Phoenix, Sedona, Arizona, can be called other-worldly with mystical powers and healing vortexes that can even bring calm to the A-plusses of Type A personalities. Sedona is a healing place thanks in part due to the red-orange color of the red rocks that surround it which is considered one of the most neuro-stimulating colors. Book a cabin, cottage or tiny house at Verde Valley and you're on our way to restful retreat. Plan hikes to see the vortexes and soak up their healing energy; take a yoga class in the desert; or enjoy some of the spa services offered at one of the numerous spas in town. Plan ahead and enjoy the Sedona Yoga Festival, scheduled for June 2-5. The Verde River is great for relaxing canoe and kayak trips and a wine tasting at nearby Alcantara Vineyards may be just what you need to take the edge off!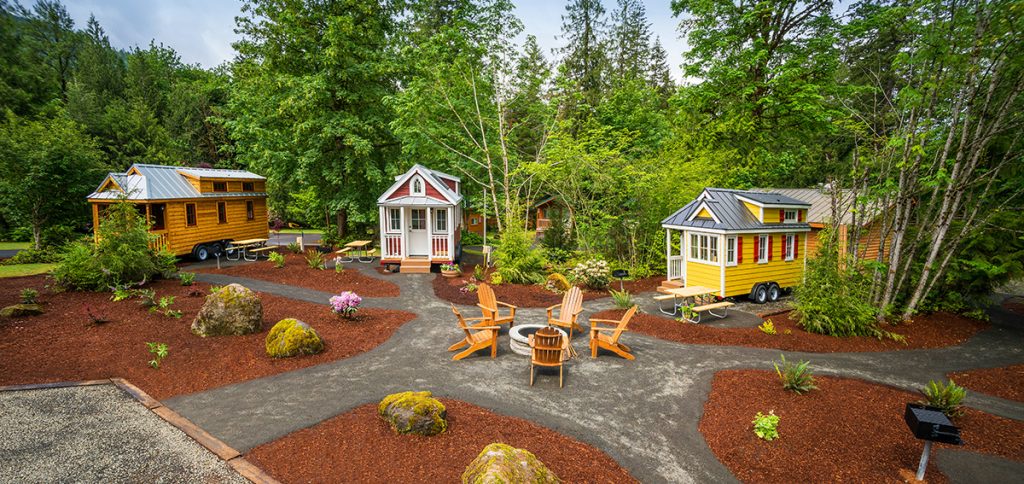 Portland to Welches: A roughly less than one-hour drive is nothing if it means within that short timeframe you can travel from the bustle of the city to the serenity of wooded wilderness. If Portland is where everyday life finds you, you're lucky the drive to Mt. Hood National Forest is a quick trip. Plan a tiny home adventure at the Mt. Hood Tiny House Village and get ready to recharge in the great outdoors. To name a few, outdoor activities here can include hiking, biking, climbing, horseback riding, fishing, birding, and rafting. There is a wine trail and a tap trail (which highlights the region's breweries, cideries, and distilleries), plus antique shops, galleries, and eateries. If music is your go-to for recharging, make note that the Mt. Hood Jazz Festival is scheduled for May 6-8. If fields of flowers bring you peace, check out the Wooden Shoe Tulip Festival, set for Sunday May 1, or the Spring Fever Open House, sponsored by the Cascade Nursery Trail, where area nurseries are open for tours, host plant sales, and other flower-themed fun events. Spring Fever Open House is a three-day event scheduled for May 28-30.
Read More: