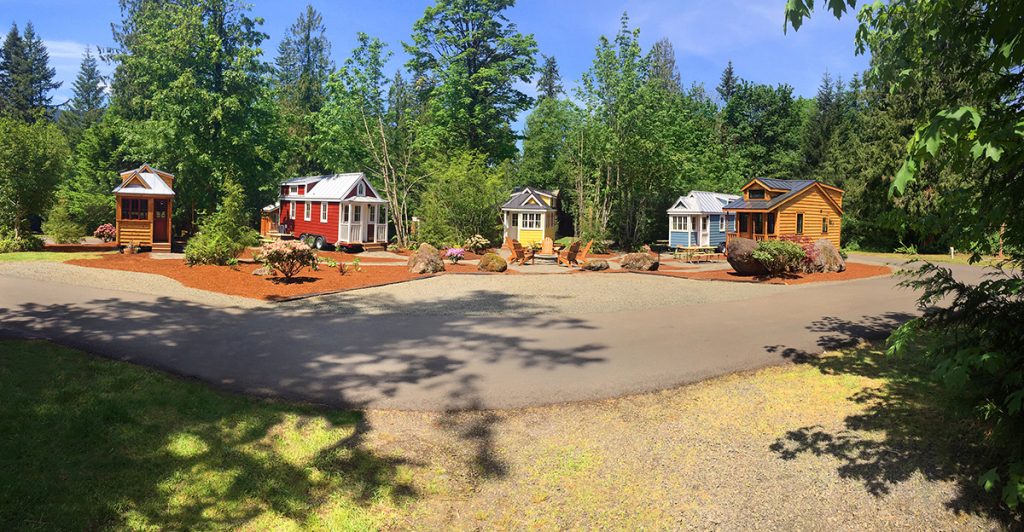 What do you look for when you want to get away? A quick dive into what factors are considered when selecting a vacation destination include 1) lodging preference; 2) travel purpose; 3) crowds or solitude; 4) the weather; and 5) the side trips. If we apply these to our destination of choice this month – Oregon's Mt. Hood Area, here's what shakes out:
Lodging Preference: This is an easy one. What could be more enjoyable than a stay in a tiny home? The Mt. Hood Tiny House Village in Welches, Oregon, has seven tiny homes to choose from for your stay and each offers a little something different. Did you know tiny homes have personalities? That's right, Anderson has a modern flair, enjoys a most-excellent cup of brewed coffee, and finds biking to be his raison d'etre. Savannah thinks being called "girly" is the ultimate compliment and her bright yellow exterior is an extension of her sunny personality. The tiny house gang at Mt. Hood has five more friends with five equally different personalities but one thing they have in common is that they are the right answer to "lodging preference." Visit MtHoodTinyHouse.com to check them out and see which one suits your preference!
Travel Purpose: Well, how can there be a right answer here unless you're traveling alone? Someone likes to hike, someone likes to do nothing, someone likes to shop and someone likes to learn something new on vacation. Don't worry, with a trip to the Mt. Hood Area, this box is checked for all involved. Hikers will be happy to know the area has more than 150 hiking trails. From local artisan crafts to antiques and boutiques to the very unique chain saw carvings, the area is a shopper's delight with variety being the spice of Oregon life here. If you're looking to learn something, the educational opportunities abound. Learn a new sport – attend a snowboard camp or learn to fly fish. Learn about the history of the area – visit the Mt. Hood Cultural Center and Museum. As for the vacationer who wants to do nothing – that's OK, too. Just sitting and soaking up the scenery here is a pretty cool thing to do, too!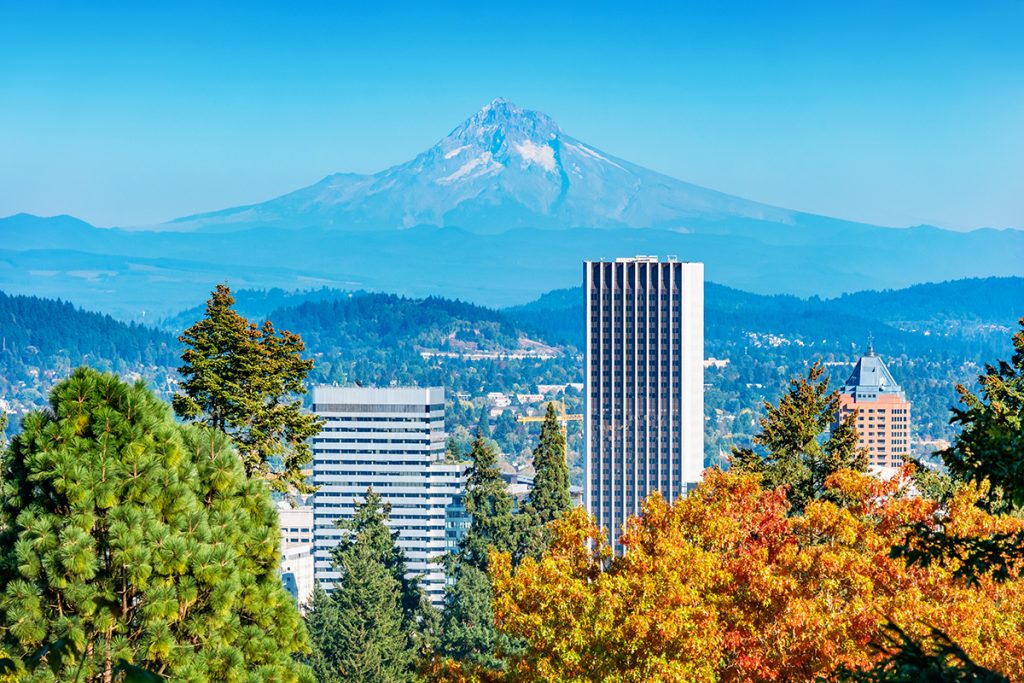 Crowds vs. Solitude: Now more than ever this is a top of the list item with social-distancing being all the rage. Actually, pre-COVID-19, this meant do you like crowds or prefer to spend time alone with your thoughts. Do you want to be "scene," or do you want to left alone to enjoy more solitary pursuits? So think about it – "no people" activities can include hiking, fly fishing, or skiing while the more social traveler will enjoy the many craft breweries, the annual festivals like the Salmon, Mushroom, and Bigfoot Festival (held in October but sadly cancelled this year) or the Timberline Mountain Music Festival held in late summer annually.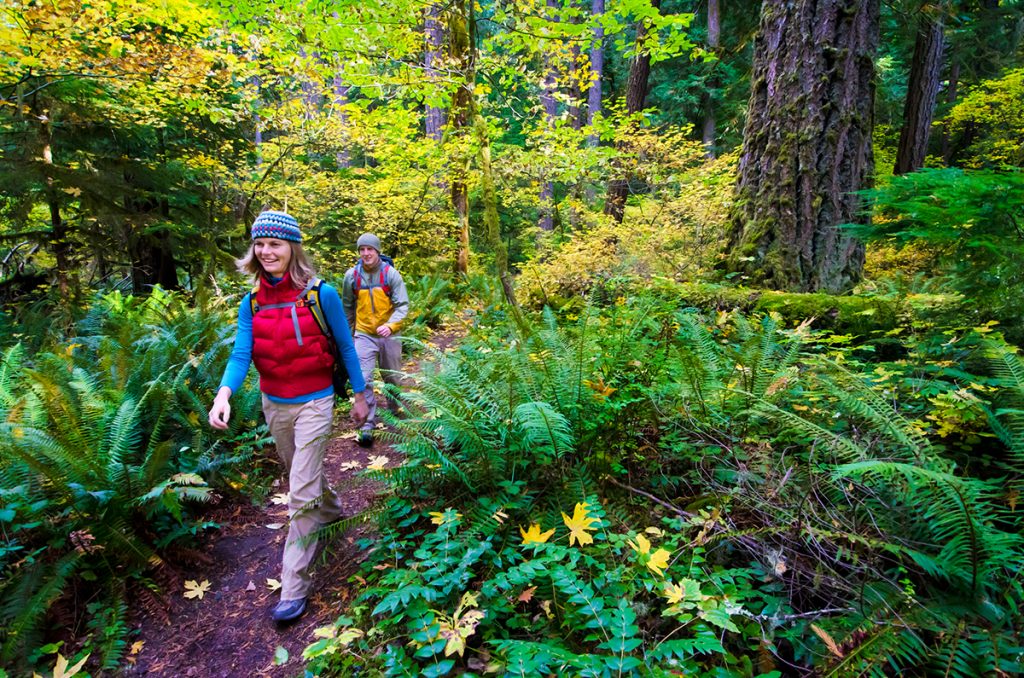 The Weather: Being a four-season vacation destination, weather conditions factor into a trip to Mt. Hood, well…never really. There is always something to do here. The area has one of the longest ski seasons around. The winter ski season at historic Timberline Lodge begins in early November and runs through Memorial Day. Springtime is great for waterfall hikes and salmon fishing season begins in May. Summer brings amazing wildflowers, festivals, and mountain biking opportunities and the tail end of salmon fishing season (it typically winds down in September). Plus, there's huckleberry season which straddles late summer and early fall and brings with it the annual Huckleberry Festival (late August). Fall hikes and drives are the best among the changing colors – drive the Mt. Hood Scenic Byway or tackle the Mirror Lake Trail on a day hike.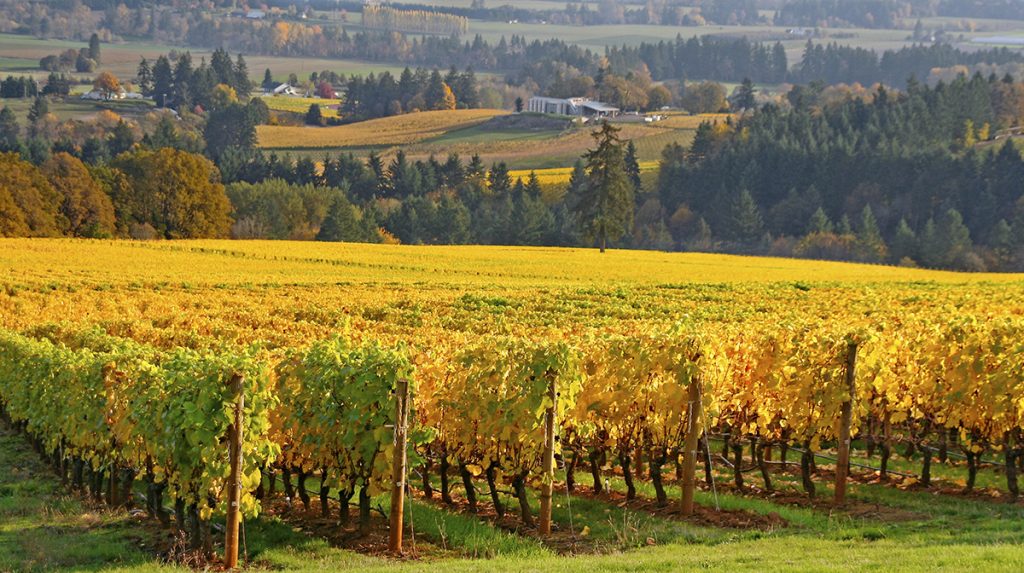 Side Trips: This is important because it allows travelers to feel like they are getting more bang for their travel dollars! Consider that the Mt. Hood Area is just an hour from Portland. This means you can have all the pleasure of the fantastic outdoors that the Mt. Hood Area affords you, but also have the opportunity to be a city tourist in no time at all. If you've always wanted a wine country vacation, you can do that, too. The nearby Willamette Valley is considered Oregon's Wine Country and there are options for both guided and self-guided tours of the wineries.