Have you ever considered some of the things you can learn from a turtle? Like slow and steady wins the race, or you can only move forward by sticking your neck out? Plus, they are quite the study when it comes to patience and perseverance. Fun fact – a female loggerhead turtle will swim thousands of miles to nest her eggs on the very same beach she herself was hatched as a baby! Now that's perseverance. World Sea Turtle Day is June 16 and we believe there's no better way to celebrate than to highlight our partnership with the Loggerhead Marinelife Center (LMC) and to share a few ways you can help these shelled friends of ours.
What we learn from sea turtles is so important as they tell us the health of our oceans and in turn, our oceans tell us the health of our planet.
Speaking of loggerhead turtles, Thousand Trails campgrounds and Encore RV Resorts recently announced their partnership with Loggerhead Marinelife Center (LMC).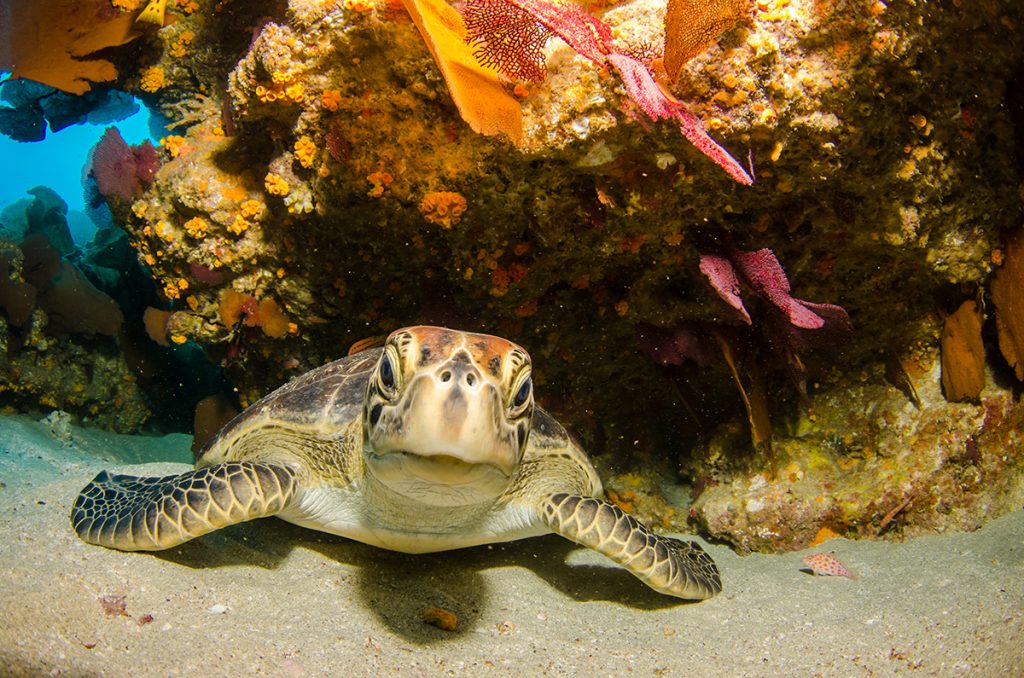 Through its four core pillars of rehabilitation, research, education, and conservation, LMC serves as a conservation hub with international reach. As a worldwide agent of ocean conservation, LMC has developed and implemented comprehensive solutions to man-made threats impacting sea turtles. Designed to reduce common injuries seen in sea turtle patients, LMC's conservation efforts focus on providing individuals and industry partners with actionable solutions.
Last year, the Center celebrated several accomplishments including:
Reaching 20 countries with its mission
Releasing 48 treated sea turtles back into the wild
Documenting and protecting more than 16,500 sea turtle nests
Removing 99,967 pieces of marine debris during underwater and coastal cleanups
Releasing 802 sea turtle hatchlings back into the wild
Thousand Trails campgrounds and Encore RV Resorts will collaborate with LMC to encourage environmentalism and sea turtle research, including on-premise conservation solutions and awareness campaigns to share marine education programs at every touchpoint.
What a perfect month to visit the Loggerhead Marinelife Center, which is located in Juno Beach, Florida, since June is World Oceans Month. Loggerhead turtles are found in our world's seas, specifically the Atlantic, Pacific, and Indian oceans. To find details about the best time to visit LMC and what you can expect when you arrive, go to marinelife.org.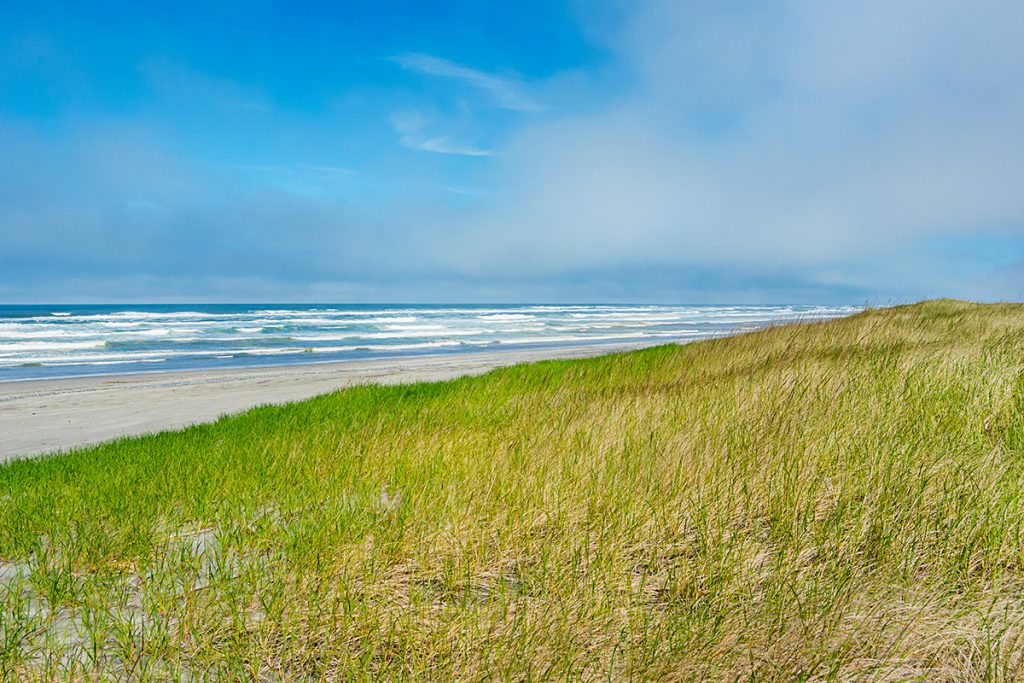 To see Loggerhead turtles in their natural habitat, there are several beaches in the U.S. where you just might have the opportunity (no promises though). The John D. MacArthur Beach State Park in North Palm Beach, Florida, has ranger-guided tours (make a cottage reservation at Sunshine Travel); North Carolina's Topsail Beach is another prime nesting spot and visitors here can also see the Karen Beasley Sea Turtle Rescue and Rehabilitation Center in nearby Surf City (plan a stay at White Oak Shores or Whispering Pines if you're renting an RV). On the Pacific side, Long Beach is a spot to see the turtles and also visit the Aquarium of the Pacific, which successfully rehabilitated a sea turtle in 2015 and released him back into the ocean. Plan to stay in a cabin or yurt at Long Beach or reserve one of the unique accommodations at Rancho Oso and take a leisurely drive to Long Beach.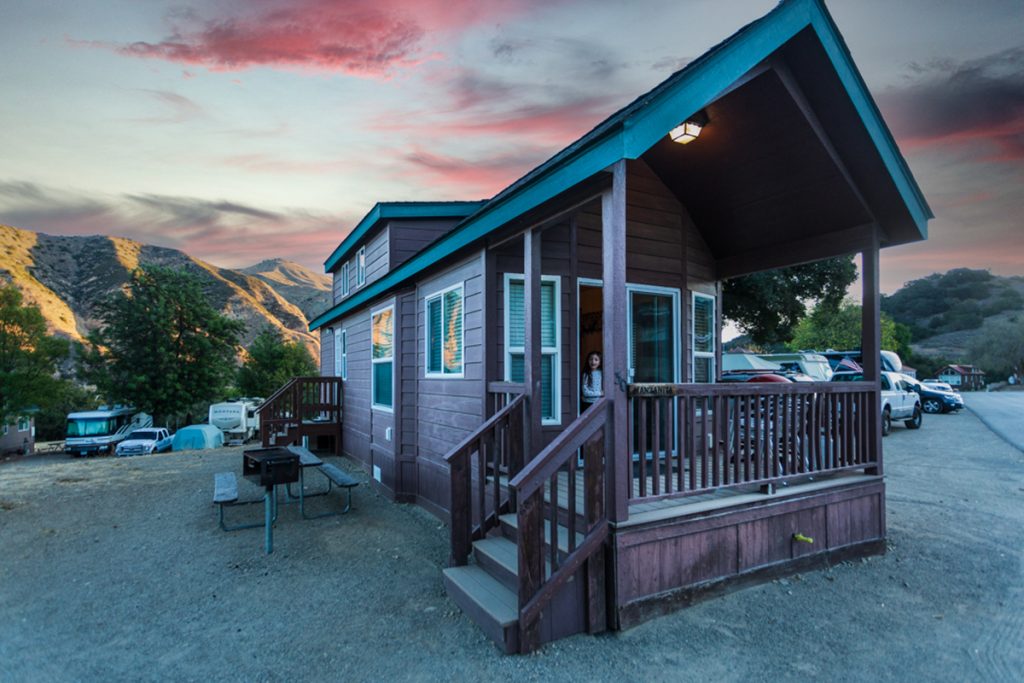 How can you help? Aside from any donations or volunteering your time, the points below are ways that glampers can help with the conservation efforts:
Properly recycling monofilament lines at fishing sites to prevent derelict marine debris. It could easily drift elsewhere and entangle or strangulate marine life as well as nearby wildlife.
Being cognizant of single-use plastics at restaurants or while glamping. Plastics eventually break down into nano plastics and trickle into the food and water we consume.
Supporting local beaches during sea turtle nesting season. Best practices involve turning off artificial lights at night, knocking over sandcastles and filling in holes, collecting beach chairs, and so on.
Read More: