Is there anything more summery than a sunflower? From the canvases full of these flowers painted by Van Gogh to the real-life sunflower fields across the U.S., a glimpse of these sunny flowers is bound to make you smile!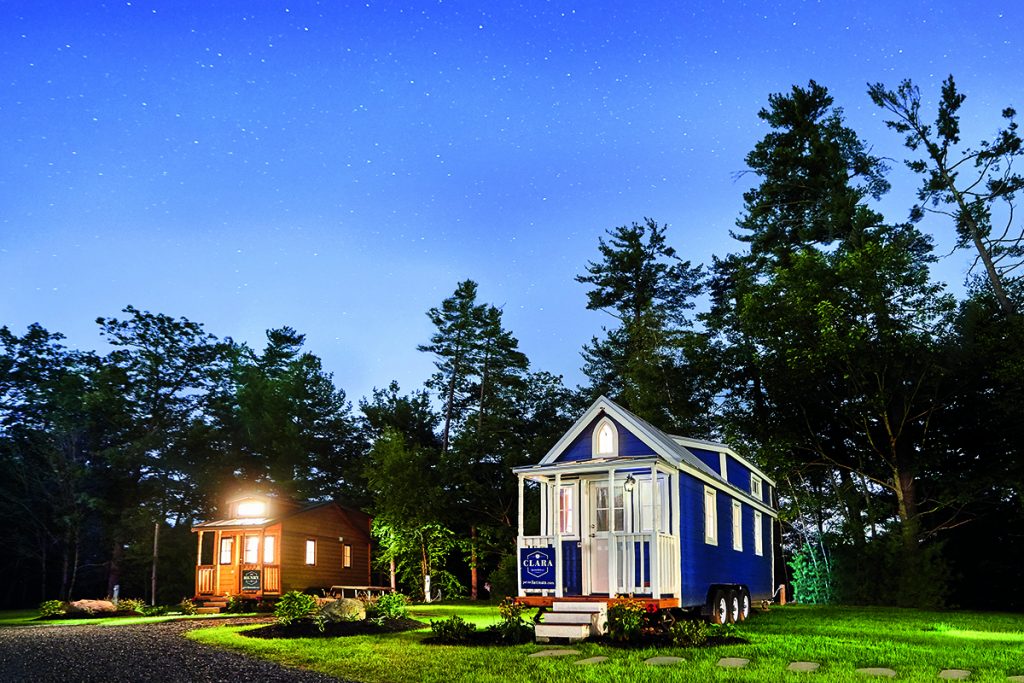 Coppal House Farm in Lee, New Hampshire, will host the 2021 Sunflower Festival from July 31 through August 8. Book a tiny house at Tuxbury Pond Tiny House Village and make plans to see these sunnies in bloom. The festival will not only have the fields open but will also have a daily farm stand, food vendors, and live music.
Thompson's Strawberry Farm in Bristol, Wisconsin, does have a pick your own strawberry option (mid-June to early July), but it also has fields and fields of sunflowers where you can pick your own, too! The sunflower picking season runs from July through October. Drive on over from your cozy cabin at Plymouth Rock (about 90 miles), pick a bunch and head back to camp!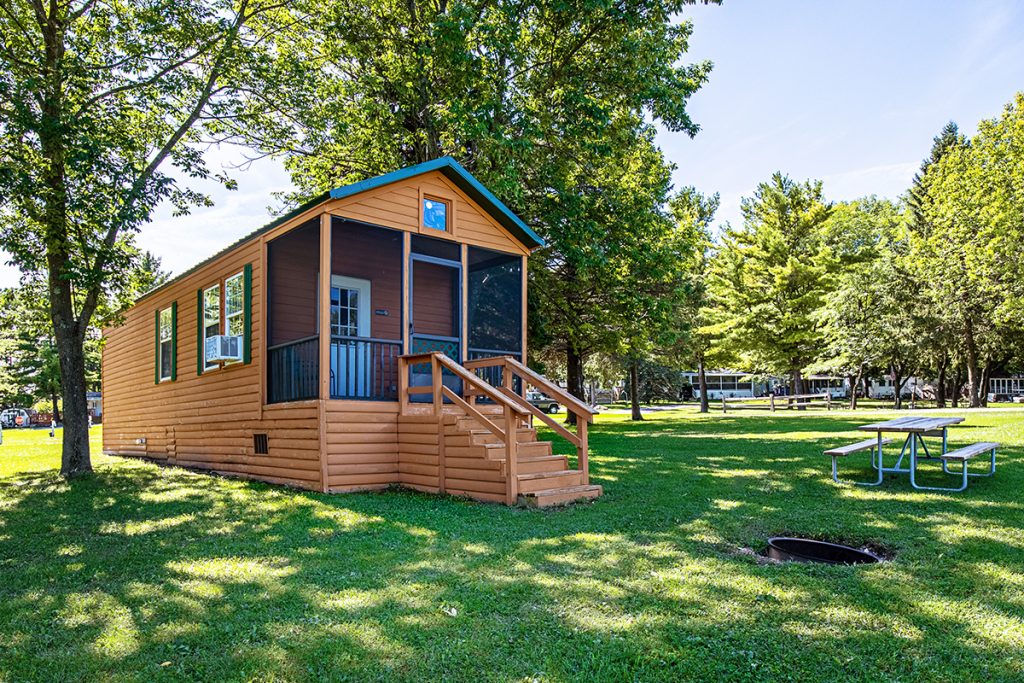 Won't the sunflowers you harvest at Oregon's Lee Farms Sunflower Festival look great in your tiny house accommodation at Mt. Hood Tiny House Village? The festival begins August 6 and runs through the month. Learn about the sunflower, enjoy a hayride through the sunflower maze, listen to some live music and frolic among the fields of 30 varieties of sunflowers. For more information, visit oregonsunflowerfestival.com.
Book a cabin at Spring Gulch in New Holland, Pennsylvania, and make plans to attend Maple Lawn Farms Sunflower Festival 2021. Less than 45 miles from your cabin, you'll find roughly eight football fields' worth of blooming sunflowers. Variety is the spice of the sunflower festival here because in addition to the classic sunflower, the farm also has 40 different types of sunflowers planted. There's the Red Sea section where the blooms are a beautiful velvety red. There's the Land of the Giants where the sunflowers tower over the visitor walkways. Plus, there's food, music, and a bajillion great photo ops! Visit sunflowerfestivalpa.com for all the details.
Some of Vincent Van Gogh's most famous paintings were those of the sunflowers he painted in the south of France. An interesting way to immerse yourself in these fields of flowers is to visit the unique Immersive Van Gogh, a digital experience of Van Gogh's most famous works, including those sunflowers, at various locations across the U.S. The experience is currently at several locations including Dallas (through October 3, 2021); Orlando (opens October 7, 2021); San Francisco (through September 6, 2021) and Nashville (opens November 4, 2021.) Visit petiteretreats.com to reserve a unique accommodation near these cities.
Read More: