There are all kinds of lists when it comes to the most beautiful places in America. Some are based simply on the natural scenery (think the Texas Hill Country during the bluebonnets bloom time or the colorful fall foliage along the Kancamagus Highway come autumn) while others focus on the charm a specific place exudes like the Bavarian-styled Leavenworth, Washington, or the iconic New England villages dotting the Berkshires in Massachusetts. Whatever the reason, it cannot be disputed that America is indeed America the Beautiful. We've listed a few to check out when glamping with Petite Retreats.
Lake Tahoe (California): Lake Tahoe made busytourist.com's list which cites the sheer beauty of this freshwater lake as the reason. The waters of this 22-mile long lake are crystal clear and because of the roughly 1,600-foot depth, the colors of the water range from green-blue to dark navy blue. Surrounded by the snow-capped Sierras, the lake is a sight to behold. Book a cozy cabin or cottage at Tahoe Valley and explore the area. Emerald Bay is said to be the most beautiful spot within this beautiful location.
Thor's Well (Oregon): Can a sinkhole be beautiful? Oregon's Thor's Well certainly proves the possibility. This 20-foot deep sinkhole that is believed to be a collapsed sea cave is a sight to be seen. Not only are the ocean views amazing, but come high tide, waves cause a violent spray to come out of the top. Stay in your choice of a cottage or cabin at nearby Thousand Trails Whalers Rest and take a drive south down the coast to see this natural phenomenon.
Skagit Valley Tulips (Washington): Come spring, the Skagit Valley in Washington State comes alive with color as more than 300 acres of tulips are in bloom. There is an annual Tulip Festival that runs from April to early May (tulipfestival.org). Book a glamping cabin at Thousand Trails La Conner to take in this beautiful blooming location.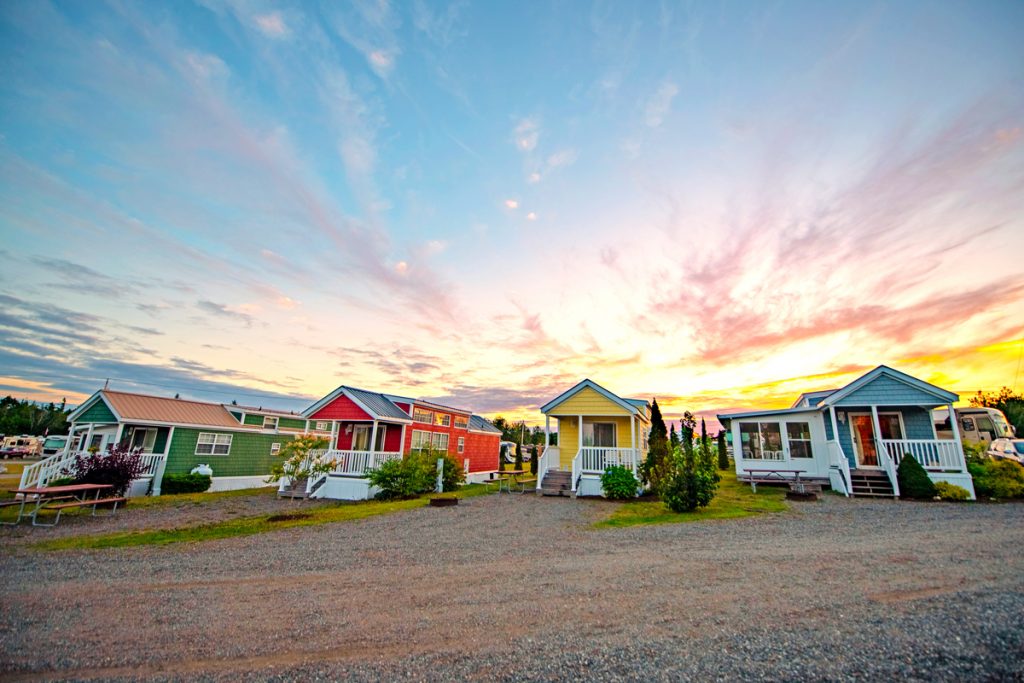 Acadia National Park (Maine): The rocky shores, the granite peaks, soaring trees, several ponds, and wildlife combine to make this New England national park one of the most beautiful places in the country. Stay in a glamping cabin at Mt. Desert Narrows or Narrows Too in our Bar Harbor location and enjoy the scenic Acadia National Park.
Hamilton Pool Preserve (Texas): An historic watering hole in Texas makes the list thanks to the emerald green waters of Hamilton Pool Preserve which is fed by a 50-foot waterfall and nested at the basin of a limestone grotto. Definitely worth a visit – so plan to check it out and reserve a cabin at Thousand Trails Medina Lake which is about 40 miles away.
Read More: