Great Outdoors Month turns 23 this month. It initially began as Great Outdoors Week, designated by President Bill Clinton in 1998, but continued to grow under each Administration and became Great Outdoors Month. So, you have to ask – haven't we always celebrated our great outdoors? Or was it only after the advent of computers, video games, and cable and streaming services that serve as major forms of recreation, albeit indoors, that the call came to remind people to get outside?
The premise behind Great Outdoors month is to remind Americans about the abundance of great outdoors that exist in our country as well as to re-educate them (or in some cases, educate) them about the importance of conservation and preserving our beautiful woodlands and waters. So, how do you celebrate Great Outdoors Month? Well, the whole month of June has specific days dedicated to outdoor activities, like National Trails Day (June 1); National Fishing and Boating Week (June 5-13) and the Great American Campout (June 26). We say, start with a glamping trip and go from there. Here are a few ideas: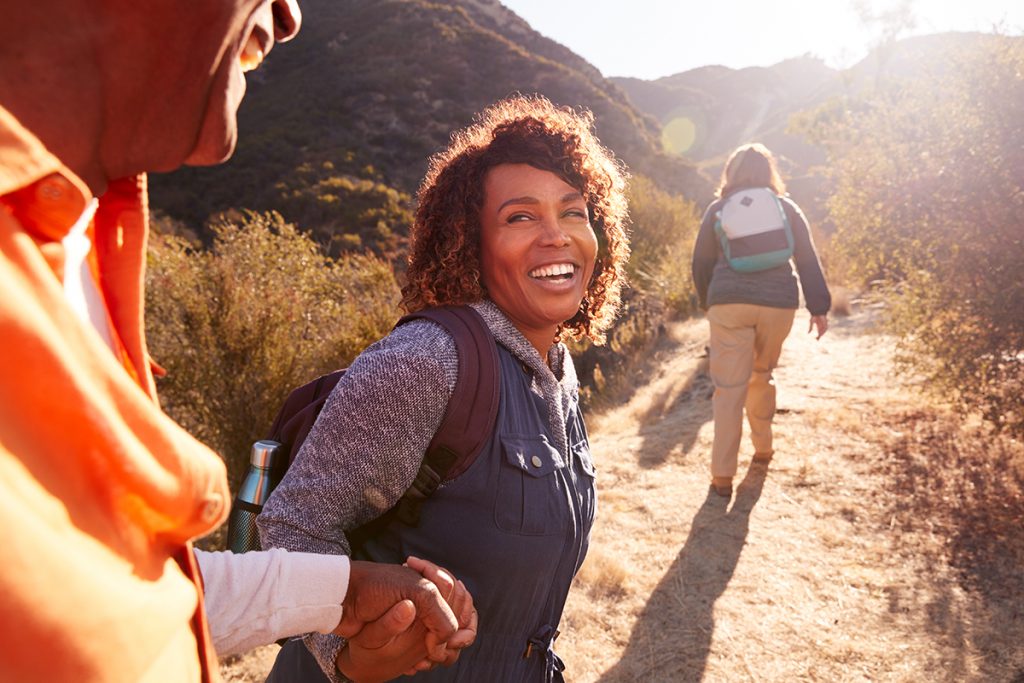 Hiking: While the events of National Trails Day have come and gone this year, that doesn't mean you can't take to the trails any other day this month. Hiking has been proven to improve blood pressure and blood sugar levels, strengthen your core and improve your balance. It's one of the greatest outdoor activities and requires the least amount of skill. You just walk – a lot! Rent one of the great new tiny homes at Natchez Trace Tiny House Village just outside Nashville and hike the Narrows of the Harpeth Trail – an easy 1.1-mile trail with great views of Tennessee's Harpeth Valley. Another tiny house and trail is what you'll find if you visit Oregon's Mt. Hood Tiny House Village and tackle the nearby Salmon River Trailhead – tackle being the operative word here as it is 7.8 miles, yet still considered a moderate trail that winds through an old growth forest and has great views of the Salmon River.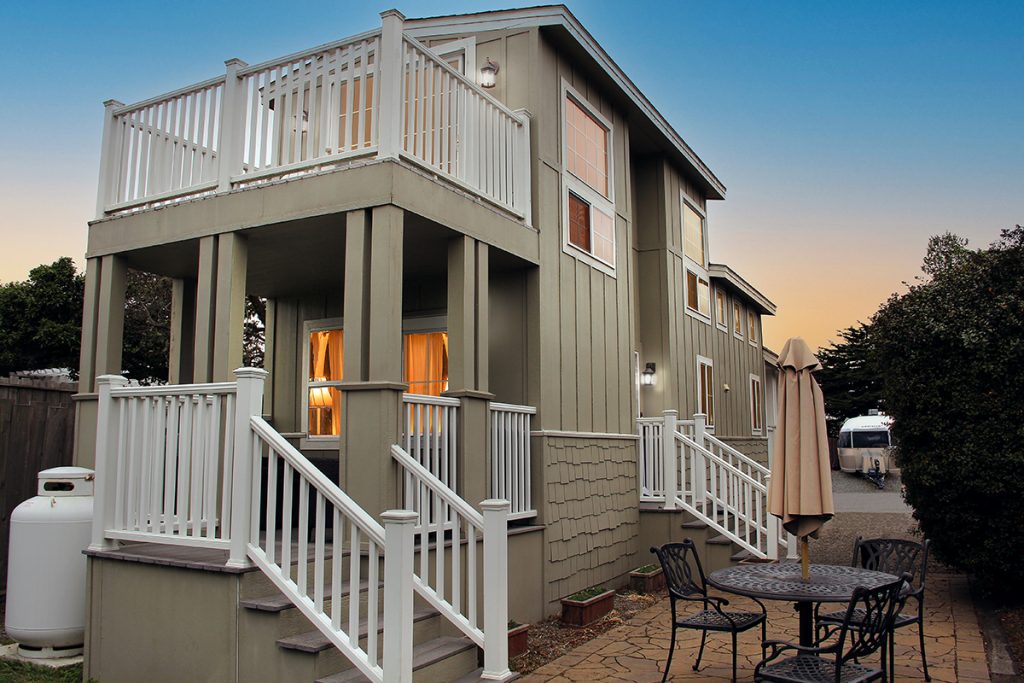 Birding: According to James Morgan of BirdwatchingBuzz, some the of the best summer birding spots can be found in Maine's Acadia National Park; Pennsylvania's Hawk Mountain Sanctuary and California's Monterey Bay. Birding may seem like a somewhat sedentary activity but there are plenty of benefits – findings show that birding can benefit our overall well-being, mental health, and cognitive functioning. So, grab your binoculars and bird guides and plan a stay with us in a cabin at Mt. Desert Narrows in Maine, a glamping tent at Marina Dunes in California or a cozy cabin at Appalachian RV Campground in Pennsylvania and get into the birds! Maine birders can expect to see warblers, eagles, and puffins while Cali birders might spy a Black-footed Albatross, plenty of seabirds and hummingbirds, too. Visitors to PA's Hawk Mountain Sanctuary can enjoy the birds as well as hiking trails and native gardens.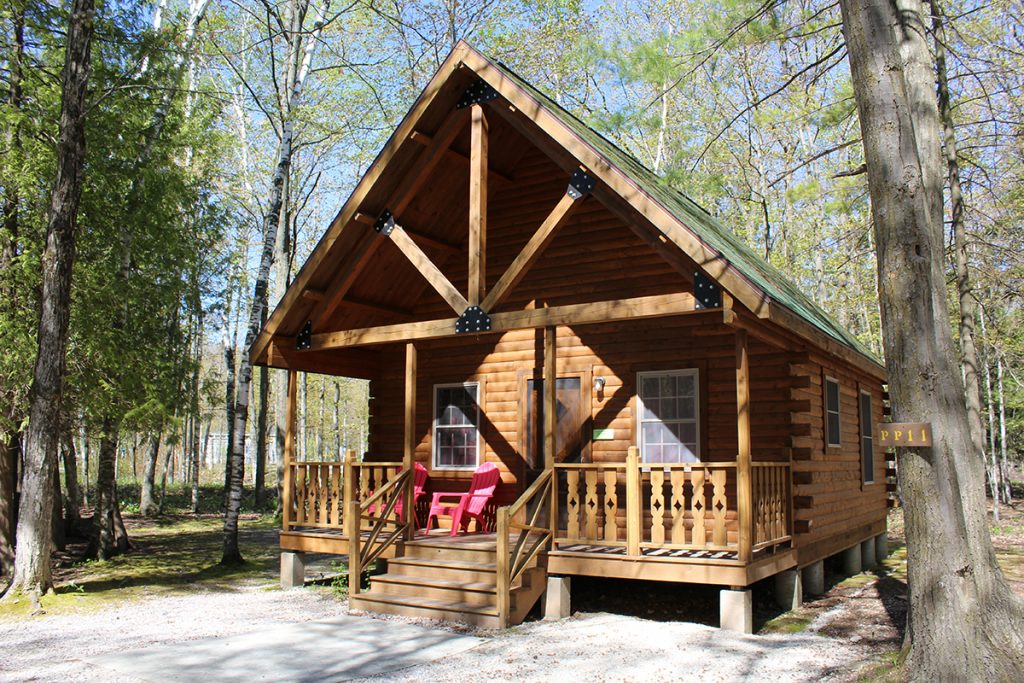 Fishing: Celebrate National Fishing and Boating Week by either learning to fish or adding to your collection of "fish stories." We've got great accommodations near some of the best fishing locations, so grab your tackle box and gear, wish for some good luck, and drop a line. The waters that surround our cabins and yurts at Tranquil Timbers in Sturgeon Bay, Wisconsin, are teeming with fish, including walleye, northern pike, trout, and bass. You're bound to get lucky here so rent a yurt and fish away (don't forget to check out the fishing license requirements). Or book a charter and let the pros show you how it's done – for specific info, visit travelwisconsin.com/things-to-do/outdoor-fun/fishing. Do you remember the beauty of the fly-fishing scenes from the movie "A River Runs Through It"? Fly fishing not only gives you a total body workout thanks to all the wading, casting, and reeling it requires, but is also known to lower cortisol levels, which means you are de-stressing while wading, casting, and reeling! Head to Leavenworth, Washington, where some of the most scenic fly fishing can be found. Rent one of the great tiny houses at the Leavenworth Tiny House Village and try your hand at wading, casting, and reeling in nearby Fish Lake which is great for yellow perch and largemouth bass in summer.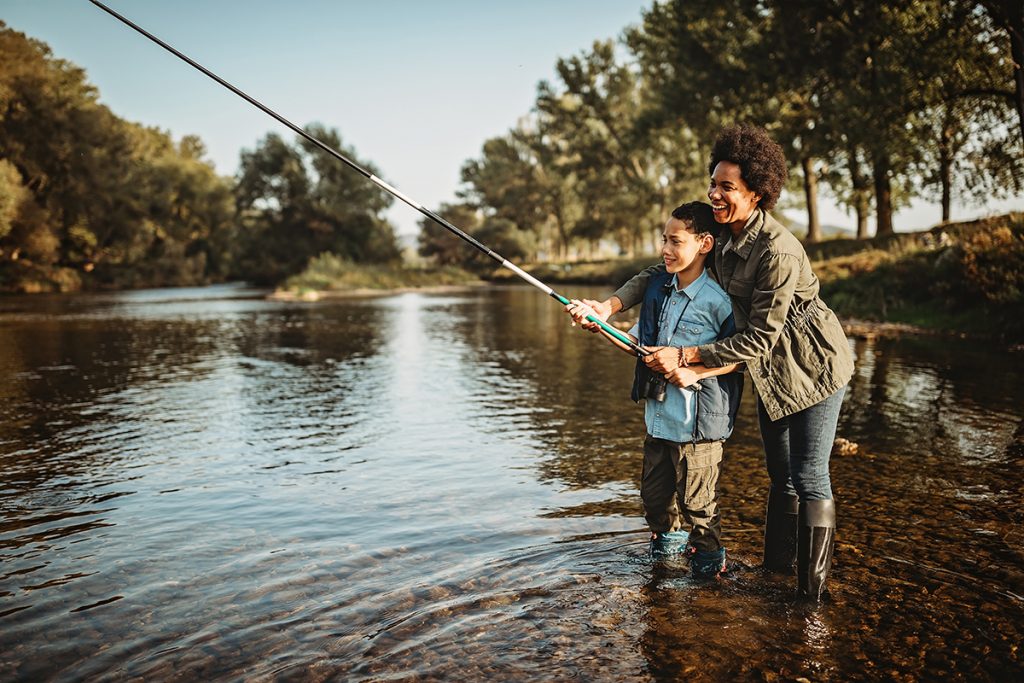 And don't forget to make sure to participate in the Great American Campout on June 26. We've got plenty of great glamping spots for you– check out www.PetiteRetreats.com for locations!
Read More: