Plan a trip to the desert or a desert town for your next vacation getaway. There are several located in the western part of the U.S. and typically, the towns are not crazy crowded with tourists and tend to enjoy a quieter lifestyle, while the desert landscape is a sight to see.
Book a stay in a cottage at Palm Springs and you're in prime desert country. Located in the town of Palm Desert, which is situated in the Coachella Valley, the north-western extension of the Sonoran Desert, trips to nearby Joshua Tree National Park, desert excursions with Red Jeep Tours (red-jeep.com), and a visit to The Living Desert Zoo and Gardens are all possibilities when you stay here. Instagram memories can be made with a hike to the Palm Desert Cross via the Cross Trail. Hiking through classic desert terrain, you'll be rewarded with the view of the 30-foot cross.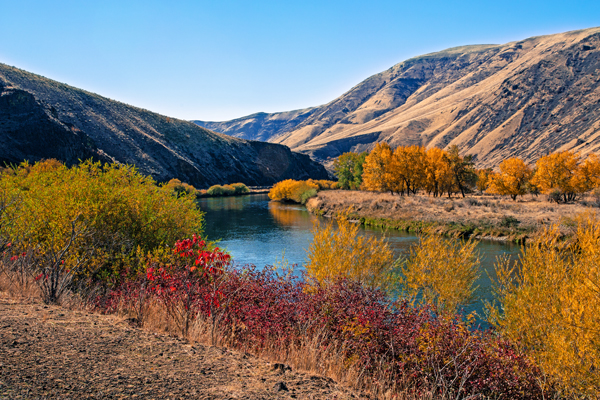 A desert town in Washington State? Doesn't sound likely, but in fact Yakima, Washington, presented plenty of tumbling tumbleweeds and sagebrush when early pioneers came upon this area of the Pacific Northwest. In fact, the surrounding Yakima Valley is considered a semi-arid desert. Through ingenuity and hard work, the town was transformed to the city it is today and the area is one of the world's leading producers of apples and produces a whopping 75% of all the hops grown in the U.S. Not bad for a desert climate! Plan a stay at Leavenworth Tiny House village and take a day trip to Yakima. The Yakima Valley Museum, a hike or bike ride on the Cowiche Canyon Trail, or a tour of the Hop County Craft Beer Trail (putting all the hops to good use) are itinerary options.
Situated in Arizona's High Desert, part of the Sonoran Desert, Sedona is a great destination any time thanks to its year-round mild climate. Make a tiny house or cabin at Verde Valley your home base as you hike, bike, or horseback ride through the scenic Red Rock State Park. Or maybe take a day trip to the Grand Canyon, which is just over 100 miles from Sedona. Or stay local and visit a spa, enjoy a round of golf, ride the Verde Canyon Railroad, or simply stroll Sedona's Main Street. Make your friends jealous with your Insta-worth shots from a Boynton Canyon Trail excursion which includes spectacular Subway Cave.
Oddly, an area that is known for its bright lights and late nights is also home to the driest, and smallest, of the four American deserts. Las Vegas is surrounded by the Mojave Desert, which is named after the Mojave Indians. To experience this part of the Mojave, which actually extends through four states, check out Sloan Canyon National Conservation Area, home to 4000-year-old petroglyphs, to start. The Petroglyph Trail presents the easiest of the trails to tackle in order to view the petroglyphs. The Valley of Fire is another great spot for petroglyphs and petrified trees dating back some 2000 years. Another Mojave experience could be a visit to Red Rock Canyon, which features a 13-mile, one-way driving option, which can also be enjoyed on bike. Additionally, there are several hiking trails here. Reserve a cozy cabin at Las Vegas RV and you're all set for a memorable Mohave adventure.
Read More: