The ups and downs you may have experienced this summer will feel like nothing once you take a ride on one of these roller coasters. August is National Roller Coaster Month, so we rounded up a few of the newest, oldest, and scariest to consider.
According to an article in USA Today, the best roller coasters of 2022 includes Steel Vengeance at Ohio's Cedar Point. Opened in 2018, it is considered a "hyper-hybrid" coaster standing 205 feet tall and riding at a whopping 74 miles per hour. With over 5500 feet of track, which includes 30 seconds of airtime, this 2-minute ride is guaranteed to shake you up, just a bit! Plan to stay in a cabin at Kenisee Lake and you're about 100 miles from Cedar Point.
Another USA Today list maker was the Jurassic World VelociCoaster at Universal's Islands of Adventure in Florida. Four inversions, an 80-degree drop, 4,700 feet of track and oh, yeah, the simulated velociraptors, combine to make this one heart-stopping, stomach-dropping ride. Book a cabin or cottage rental at Orlando RV Resort or a colorful cottage at Tropical Palms and get ready to ride!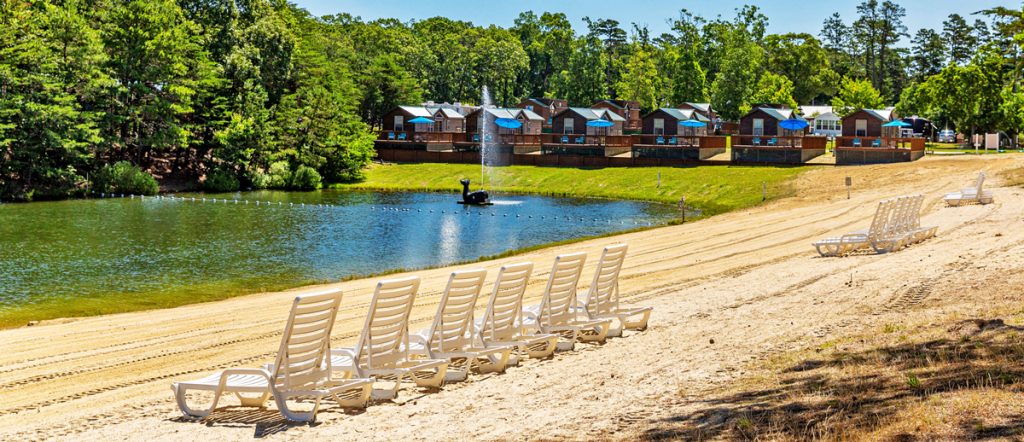 The Travel Channel has its own list of top coasters in the U.S. and they include El Toro at New Jersey's Six Flags Great Adventure (but coincidentally was also named by USA Today as #1 in 2022. El Toro, which means the bull, is a wooden roller coaster that opened in 2006. It may be old by some standards, but it is mighty, as in mighty scary. The coaster ride starts with a 19-story climb only to drop 176 feet. It continues on, totaling one minute and forty-two seconds for the whole ride, through twists and turns and hills and valleys, just like any good bucking bull would as it tries to knock off a rider. Stay at any of our New Jersey locations to enjoy Six Flags Great Adventure.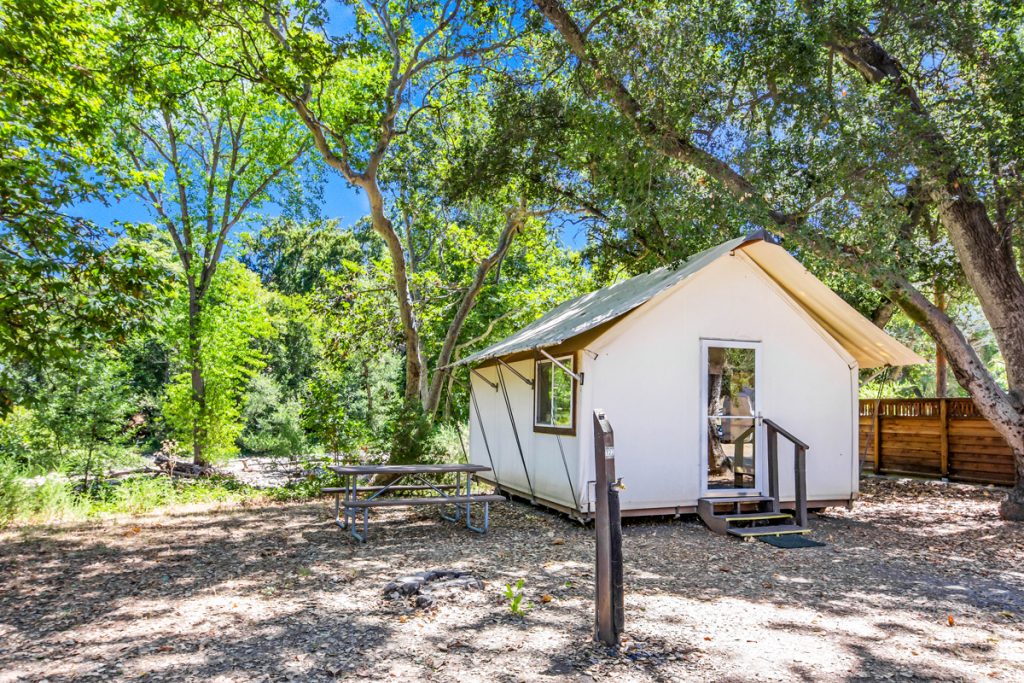 Speaking of old, what about riding one of the oldest roller coasters in America? Head out for a glamping adventure at California's Morgan Hill and head into Santa Cruz to ride the 98-year-old Giant Dipper at the Santa Cruz Boardwalk. Or, glamp at California's Pio Pico RV Resort & Campground, just outside San Diego, to ride another nonagenarian coaster, also named the Giant Dipper and also 98-years-old, found in the city's Belmont Park. They are still pretty swift for their age, each running at a speed of 55 miles per hour.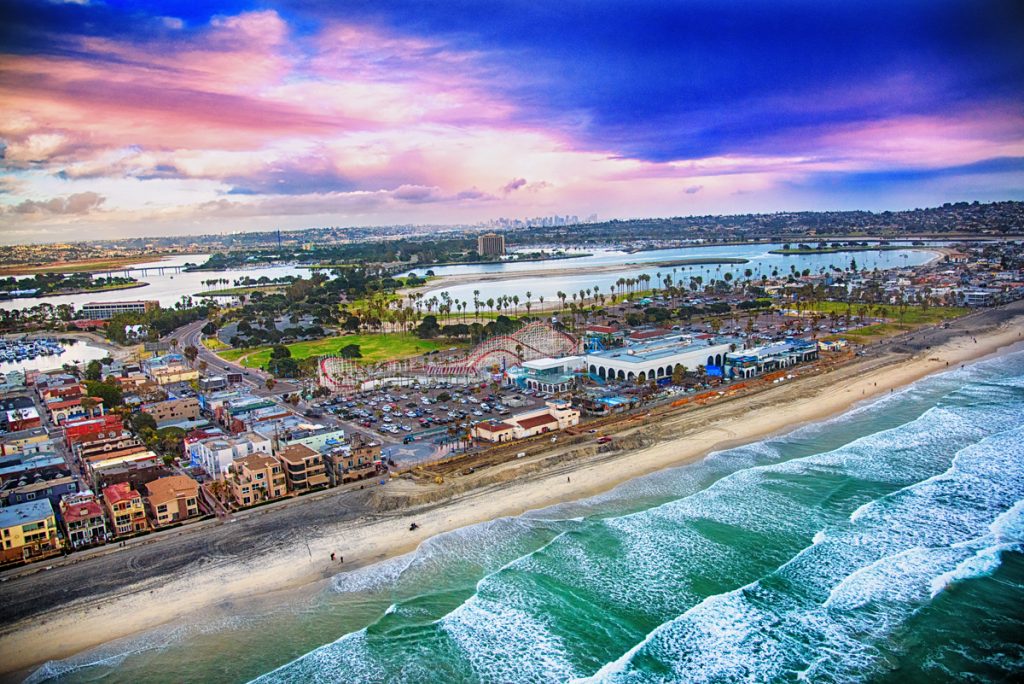 A newbie to the coaster world includes The Pantheon, which premiered this past March at Busch Gardens Williamsburg, billed as the world's fastest multi-launch roller coaster and travels at a top speed of 73 miles per hour. Hold on to your hats, and togas, when riding this ride that is said to have the strength of the strongest Roman Gods. Book a stay in a cabin at Virginia's Williamsburg Camping Resort when visiting Busch Gardens Williamsburg.
Read More: